Teen Science Cafe Moonshot Fellows
$2,500 Stipend for Selected Participants!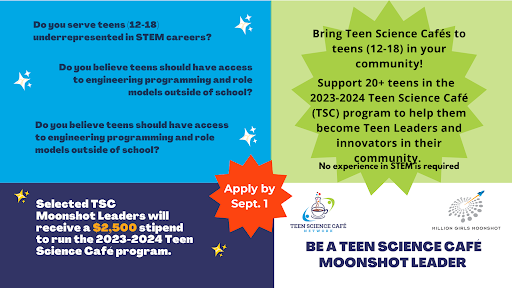 Become a Teen Science Café Fellow! Teen Science Cafes are a free, fun way for teens to engage in lively conversations with STEM experts that explore the advances in science and technology that affect their lives. Teen Science Cafés are for teens, by teens. Cafés are typically run about an hour and a half once per month during the school year.
A $2,500 stipend is provided to selected participants to support the implementation of Teen Science Cafes.