Tony Lomeli
Committed to June 2026, Strategy Committee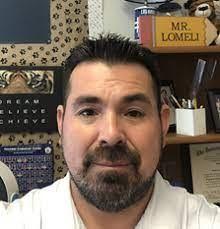 Senior Director, Student Support Services, Modesto City Schools
Tony worked in the field of education for the past 20 years. He began serving as an afterschool coordinator supporting students in Fresno. Since then he has served in both teacher and coordinator roles in both Patterson and Modesto serving students in both comprehensive and alternative school Settings. His management professional experience consisted of roles as a school vice principal and principal at both elementary, secondary, and alternative school settings. For the past three years, he served as the Director III, Student Support Services and oversaw the changes to Expanded Learning Department in Modesto which grew from serving 2,000 students to over 8,000 students in the past three years.
Currently, he works at Modesto City Schools as the Senior Director of Student Support Services. He leads a department that oversees Expanded Learning, Social Emotional Support, Counselors, Foster/Homeless, MTSS, Career and College Readiness, and other related services.
As an educator, his passion and purpose are to serve students and to ensure we meet the unique needs of each student that passes through the doors of our schools by removing barriers to provide opportunities for high-quality learning, experiences, and access to services.