Torlakson Announces New Guidance for High School Common Core Math Materials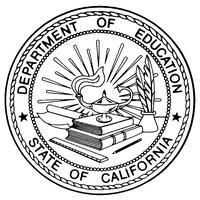 State Schools Chief Tom Torlakson recently announced the release of the new Standards Maps for Higher Mathematics, a resourceful guide for educators to use to evaluate mathematics education that aligns with Common Core. Torlakson underscores the importance of high-quality math education when preparing kids for future college and career paths and believes that this guide is a valuable tool to help teachers link their mathematics lessons to everyday life as well as the Common Core standards.
To read the full press release, click here.