Upcoming Online BOOST Trainings!
November & December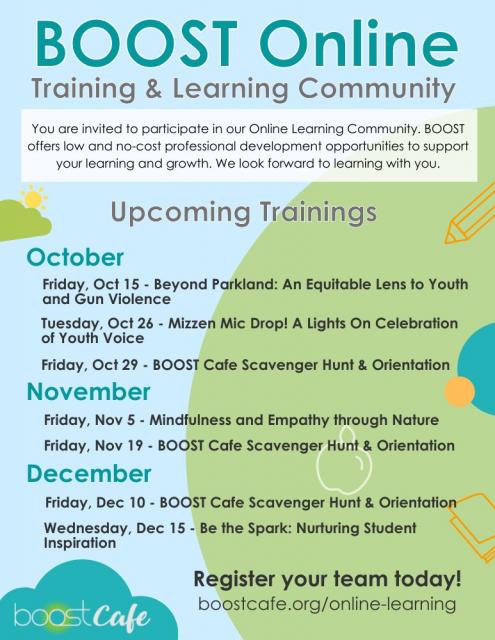 Looking for some fun and engaging end-of-the-year PD opportunities? Well, look no further! BOOST is excited to learn online with you! You are invited to participate in their online learning community, with trainings offered in November and December!
BOOST offers low and no-cost professional development opportunities to support your learning and growth.