Update on ELO-P & Licensing Requirements
Fireside Chat: July 31, 2023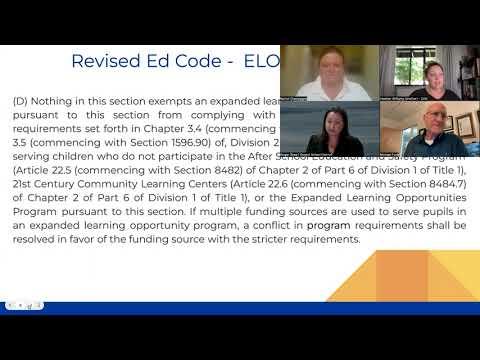 Join us for our Fireside Chat #53!
In this chat, Heather Williams from the California AfterSchool Network and Michael Funk, Director of the Expanded Learning Division of the California Department of Education (EXLD), are joined by special guests to clarify Licensing Requirements about ELO-P and promising practices between Districts and their partners:
Dr. Ginger Shea, Director of Enrichment & Special Programs, Oxnard School District
Rachel Champagne, Regional Director, Catalyst Kids
Background
On July 10, 2023, SB 114, the Education Omnibus Budget Trailer Bill was signed into law, which includes changes to the California Education Code (EDC or "Ed Code") Section 46120 for the Expanded Learning Opportunities Program (ELO-P).
Section 46120. (b)(9) (A-D) addresses "Licensing Requirements" with ELO-P.
Resources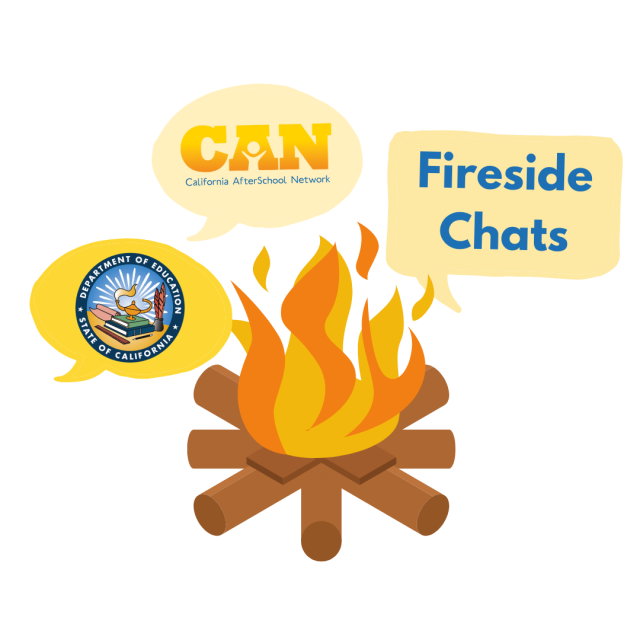 If you have follow-up questions, please email the CAN team.
To receive notifications when future videos are available, you can sign up for the CAN Newsletter and/or subscribe to the CAN YouTube Channel.