Virtual Briefing – COVID 19 and Back to School: What You Should Know
Thursday, August 18, 2022; 1-2:00 PM PST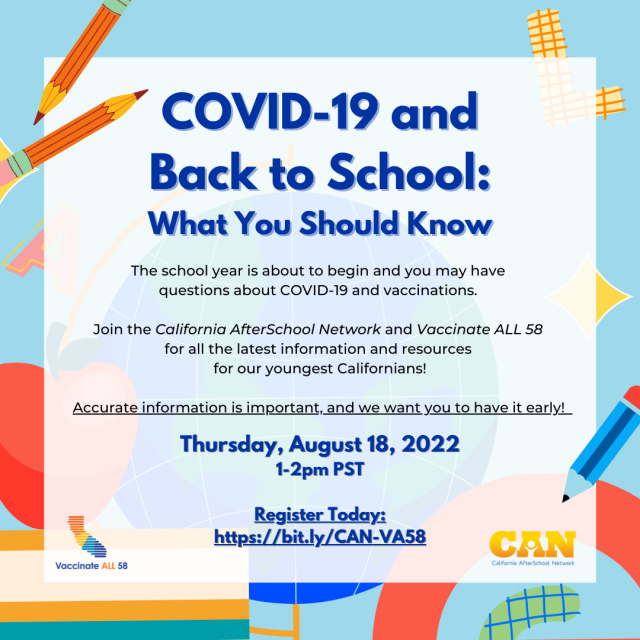 The school year is about to begin and you may have questions about COVID 19 and vaccinations. Please join the California AfterSchool Network and Vaccinate ALL 58 for all the latest information and resources for our youngest Californians!
When: Thursday, August 18, 2022
Time: 1-2:00 PM PST
Please feel free to submit questions in advance when registering. There will also be time to ask questions during this briefing in the chat box throughout the event or live at the end.
Accurate information is important, and we want you to have it early!
Additionally, during the briefing, the Vaccinate ALL 58 team will share a toolkit specifically designed for those working with students heading back to school.