High School After School Program Quality Self-Assessment Rubric (QSAR)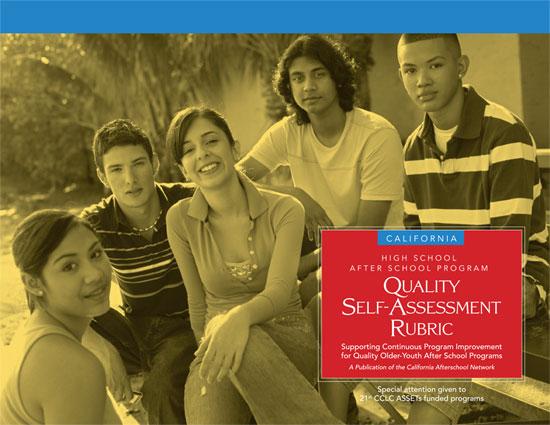 The QSAR Tool provides after school programs serving older youth with a clear and concise way to start important conversations about program quality. The QSAR Tool facilitates program quality improvement and support through a self-directed process, rather than through external monitoring. The QSAR Tool is meant to support a reflective process in which program staff and stakeholders explore their own programs and work collaboratively to develop strategies to enhance policies, procedures and practices. The QSAR Tool will help program staff and stakeholders assess their program and identify their strengths and challenges. As a result, the QSAR Tool is appropriate for formative assessment and building teams that will work toward program improvement. The QSAR Tool should not be used as an external evaluation measure.
The High School After School Quality Self-Assessment Rubric (QSAR) was created to support the growing number of high school programs and establish a framework to measure program outcomes and quality in California and Nationwide. The sustainability of an after school program depends upon support from stakeholders- the schools, students, their families, local communities, and community partners. The QSAR provides a common language and framework for various levels of program quality. The rubric allows programs to self-assess their quality in a variety of categories and make a plan for program quality improvement.
A quality after school program not only meets the needs of students, but it also meets the needs of its stakeholders-the school, funders, community partners, and parents. The QSAR is a tool that is intended to help school and district personnel, after school program professional, and community and business partners look at their local programs from multiple perspectives with an eye toward continuous program quality improvement. It allows stakeholders to examine how their program aligns with expectations and reflects identified promising practices.