CAN Newsletter – November 6, 2018
Rock the OST Vote!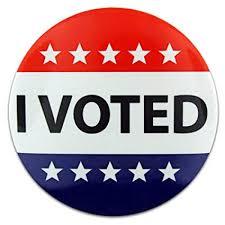 Happy Election Day! Today, I had the great privilege of walking my completed ballot to a local polling place with a group of colleagues. While we may all have had unique voting patterns, we all made the point to make our civic engagement a community activity.
Whether or not you celebrated your opportunity to vote with your community, I hope you you took the opportunity to exercise your right to vote today. If you haven't yet, there's still time even after program ends! Polls close at 8:00pm in California.
Access information on the candidates and issues
We hope you will find the collection of information and resources below helpful, and keep up the great work out there!
Jeff Davis and the CAN Team