Lupita Perez
Specialist, Equity & Quality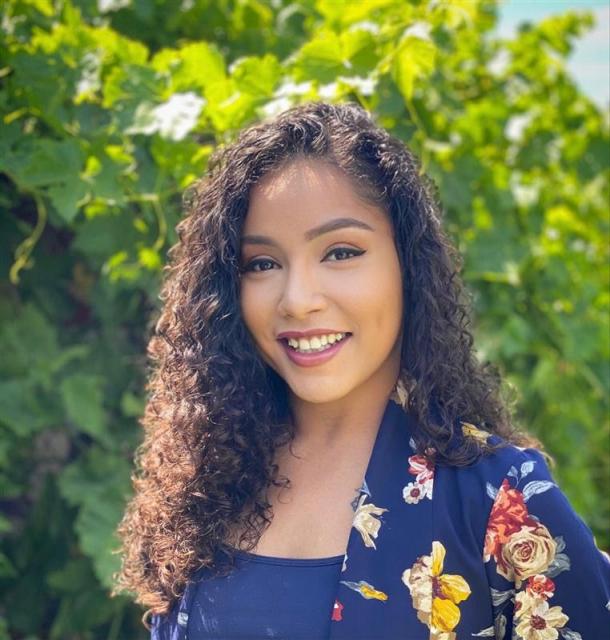 Workforce Initiative, Equity & Outreach, Site Coordinator Network
Lupita Perez joined the CAN team in April 2021 as a Program Coordinator. Prior to joining CAN, she served as an ASES Expanded Learning Site Coordinator in the Elk Grove Unified School District with The Sacramento Chinese Community Service Center. Lupita received her B.A. in Sociology and Feminist Studies with a minor in Applied Psychology from the University of California, Santa Barbara. Additionally, Lupita takes pride in being a Youth Mental-Health First-Aider and a Trauma-Informed Advocate. Prior to her start in Expanded Learning, Lupita was a crisis response advocate and safehouse case manager for WEAVE Inc. of Sacramento supporting survivors of domestic violence, sexual assault, and human trafficking.
Lupita is a former TA Fellow from the inaugural cohort of California's Expanded Learning School of Leadership & Facilitation TA Fellowship; a year-long leadership cohort aimed at developing the skills of exemplar site-level leaders who work in expanded learning programs across the state. As such, she was tasked with facilitating dialogue that inspired action to integrate the California Quality Standards for Expanded Learning in sites and organizations to continuously improve the quality of their programs. Lupita is passionate about facilitating professional development opportunities and supporting educators in creating equitable and safe spaces to support all children, staff, and families. Lupita has served on State and County-wide Expanded Learning Workgroup teams surrounding whole child health and wellness and accessible communication strategies in the field. Also, Lupita led local, county, and state leaders in focused conversations surrounding quality and facilitated action planning that centered intentionality and that honored each stakeholder's voice and involvement in the process.
Lupita values passion, integrity, truth, and authenticity; through these values, she aims to empower others to tap into their story and share their gifts with the world. At her previous site, Irene B. West Elementary School, the ASES Expanded Learning Program mantra is "Wake up, Make Good Choices, Change the World!" and she carries this mission with her in this new role as a CAN Team member. Her effective communication skills, team-based mindset, and strong organizational norms support her work and growth story as a site coordinator in California. Lupita has always supported her teams and community by understanding the unique qualities of each person. She enjoys working with people whose backgrounds, cultures, talents, and experiences are different from one another and refuses to think of people in terms of stereotypes. She remains humble and proud to move deeper in the work, to become wiser through experience and mentorship.
Lupita was born and raised in South Sacramento and is a proud Valley High School Alumna and AVID program participant. Lupita has been regarded by her peers and mentors in the past as a catalyst for change and advocate for justice reform; a true change maker in her family who has been known to devote all her time and energy to a worthy cause. Today, Lupita continues to serve and support her family and loved ones. She enjoys transformative conversations, creating safe and just spaces, and believes that getting to know people on a deeper level is a true gift!