21st CCLC Reader Recruitment
Deadline to Apply is October 1, 2021
21st Century Community Learning Centers (CCLC) and After School Safety and Enrichment for Teens (ASSETs) Programs Reader Recruitment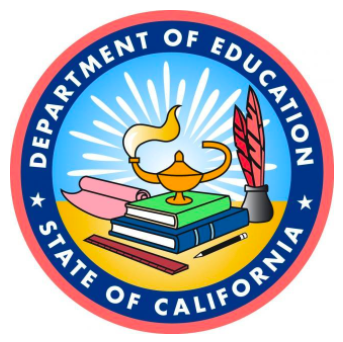 Fiscal Year 2022-23 Grant Reviewer Application
Background and Purpose
The Nita M. Lowey's 21st Century Community Learning Centers (CCLC) Program, authorized under the federal Elementary and Secondary Education Act (ESEA), received its first appropriation in 1994. The 21st CCLC program funding supports the development of community learning centers established by eligible entities with the assistance of community partners. In 2015, the ESEA was reauthorized as the Every Student Succeeds Act (ESSA). More information about ESSA can be found on the U.S. Department of Education ESSA page. This new legislation expands state and local accountability for student academic achievement as well as overall success and emphasizes the importance of adopting research or evidence-based practices.
The California Education Code requires 21st CCLC funding to be distributed between elementary, middle, and high schools. The program funds Before School, After School, Equitable Access grants, and Summer/Supplemental programs for elementary and middle schoolers, while the 21st Century After School Safety and Enrichment for Teens (ASSETs) Program funds After School programs for high schoolers.
A continuation award (renewability), as defined in Section 4204(j) of the ESSA, notes that a state may, but is not required to, renew a subgrant provided under this part to an eligible entity based on the eligible entity's performance during the preceding subgrant period. While California does consider subgrant performance during an annual review throughout the five-year cycle, California's 21st CCLC does not offer renewability as allowed under the ESSA.
The purpose of the 21st CCLC Program is to support the creation of community learning centers for elementary and middle school students that provide academic enrichment opportunities during non-school hours, particularly students who attend high-poverty and low-performing schools. The 21st CCLC helps students meet state and local academic standards in core subjects such as reading and math; offers students a broad array of enrichment activities that can complement the regular academic program; and offers educational services to the families of participating children.
The purpose of the 21st Century ASSETs program is to provide local flexibility in the establishment or expansion of community learning centers that provide students in grades nine through twelve with academic enrichment opportunities and activities designed to complement students' regular academic programs and that support college and career readiness; assist with literacy and related educational development services for families of these students, and provide a safe environment for students participating in their programs.
21st Century Application Reviewer Recruitment
ESSA requires that applications for 21st Century grants undergo a rigorous peer review process. The California Department of Education (CDE) is seeking independent Content Review Experts to read 21st CCLC grant applications in order to evaluate the quality of the proposed programs using a standardized evaluation rubric.
The 21st Century grant application Content Review Experts should have expertise in providing effective academic, enrichment, youth development, and related services to children. The CDE will select Content Review Experts based on their professional and personal experience as it relates to the goal, purpose, and needs of the 21st CCLC and ASSETs Programs. Content Review Expert applicants will not be selected if they are a 21st Century grant applicant or representative of a grant applicant that has applied for the current application period.
Content Review Experts must be available to attend the program quality calibration and the Financial Assistance Application Submittal Tool (FAAST) system virtual one-day training on November 16, 2021.
After the calibration training, applications will be made available to evaluate through the FAAST system from November 16, 2021, and scores will be due by March 16, 2022. To participate in the FAAST evaluation process, each reviewer must use a computer with Microsoft Word, internet access, a Zoom account, and email access.
The CDE will pay a stipend for the Content Review Experts participating in the 2022–23 21st CCLC Request for Applications review process, at a rate for $50 per application. CDE employees are exempt from receiving a stipend.
Reader Applications will be due by October 1, 2021.
To apply, please complete the Qualification, Application, and Conflict of Interest form at the top of the page and send via email with a current resume/curriculum vitae to 21stCCLCandASSETSRFA@cde.ca.gov.
For further information, please contact the Expanded Learning Division at 21stCCLCandASSETSRFA@cde.ca.gov.
Questions: Expanded Learning Division | expandedlearning@cde.ca.gov | 916-319-0923
Last Reviewed: Wednesday, September 01, 2021