Aspen Institute Report: From a Nation at Risk to a Nation of Hope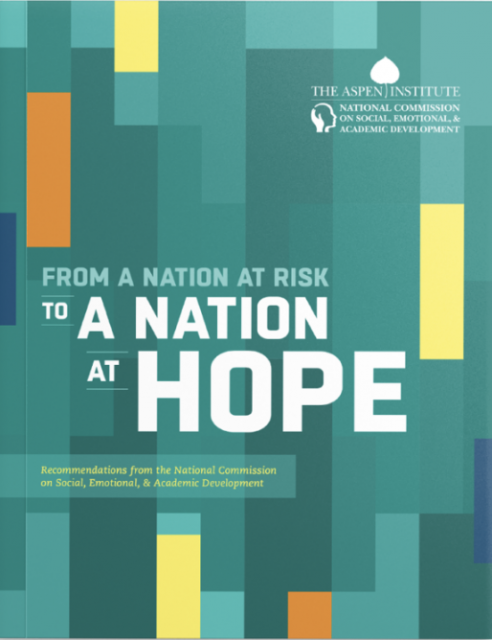 The Aspen Institute's National Commission on Social, Emotional, and Academic Development (NCSEAD) released the report, From a Nation at Risk to a Nation at Hope, which emphasizes the need to integrate social, emotional, and cognitive development within students' academic learning.
The results concluded that children require an array of skills, attitudes, and values to succeed in school, careers, and in life. In order to ensure all students have access to various learning opportunities and have more engaging school experiences, it is important to educate the whole learner. The report recommends expanding access to after school and summer learning programs as critical pathways to developing the whole child. It cannot be reduced to a simple set of policies or proposals, instead it is a mindset that should inform the entire educational enterprise.
NCSEAD also released other supporting documents including the brief, Building Partnerships in Support of Where, When and How Learning Happens. Created by the National Commission's Youth Development Work Group, the brief provides a framework for broadening our understanding of where, when, and how students learn, both in and out of school and during the summer.
Along with this brief, Aspen Institute has included a companion report, Building Partnerships Examples and Resources, that includes examples of how youth development organizations are partnering with schools, other community organizations, districts, and states to expand where and when learning happens. These examples detail how youth development organizations can ensure greater access to social and emotional learning opportunities during and beyond the school day, as well as during and beyond the academic year. Many of our wonderful California programs are highlighted in this report!