Interview with CA EXL Leadership Awardees #3
Fireside Chat: December 13, 2022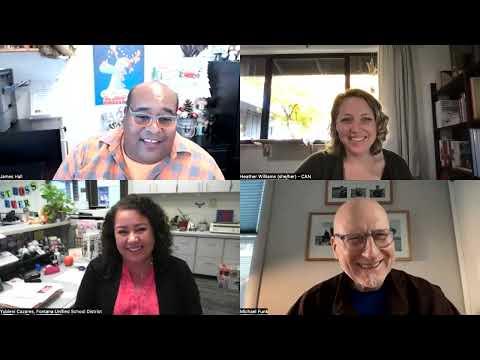 Join us for Fireside Chat #49!
In this chat, Heather Williams from the California AfterSchool Network is joined by Michael Funk, Director of the Expanded Learning Division of the California Department of Education (EXLD). This chat continues a series of chats with California Expanded Learning Leadership Awardees who were recognized earlier this year during the annual Lights On Afterschool celebration. In this inspirational chat we are joined by:
James Hall, Program Manager of Prevention & Expanded Learning, Lassen County Office of Education – Region 2, Innovation Leadership Award
Yubleni Cazares, Expanded Learning/ELOP Project Manager, Fontana USD - Region 10, Innovation Leadership Award
Resources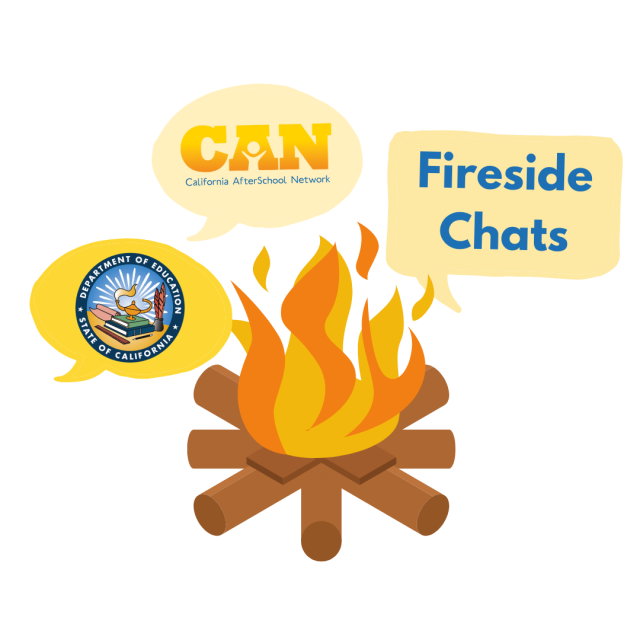 If you have follow-up questions please email the CAN team.
If you would like to receive notifications when future videos are available you can sign up for the CAN Newsletter and/or subscribe to the CAN YouTube Channel.