Interview with Fontana USD – Serving Students In Person
Fireside Chat: September 8, 2020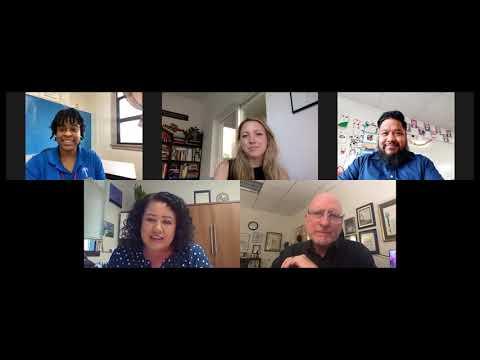 The California AfterSchool Network is hosting near weekly interviews with Michael Funk, Division Director for the California Department of Education Expanded Learning Division (EXLD).
In the 17th Fireside Chat we are excited to be joined by Fontana Unified School District (FUSD) an ASES grantee and their sub-grantee, the City of Fontana:
Yubleni Cazares, Project Manager, ASES Program, FUSD
Sergio Barragan, Community Services Coordinator, City of Fontana
Cleo Upshaw, Site Coordinator, City of Fontana
Yubleni, Sergio, and Cleo discuss with us how they serve the needs of their community through their in-person services for students.
If you have follow-up questions please email the CAN team.
If you would like to receive notifications when future videos are available you can sign up for the CAN Newsletter and/or subscribe to the CAN YouTube Channel.