Interview with Michael Funk on Governor's Executive Order and EXLD Guidance Memo
Fireside Chat: April 13, 2020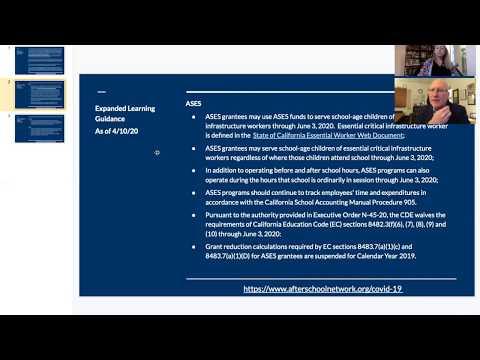 The California AfterSchool Network is hosting a weekly interview with Michael Funk, Division Director for the California Department of Education Expanded Learning Division.
This second interview primarily covers the Governors Executive Order that was released on April 4, 2020 and the subsequent guidance from the Expanded Learning Division that was released on April 10, 2020.
If you have questions or would like to participate in future interviews please email the CAN team.
The Expanded Learning Division is also working on additional guidance related to expanded learning program grants. If you have any questions, please contact expandedlearning@cde.ca.gov.