Plenary Videos & Materials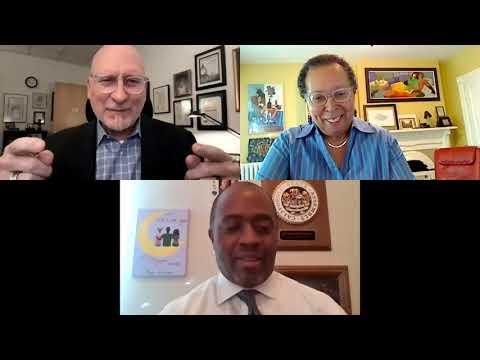 Plenary Materials are available below.
All event materials will be uploaded into the CAN App. Download the app today or access the web app (for the best experience access the website using the Chrome browser). Workshop recordings and materials will be added to the CAN app in the coming weeks.
All recordings will also be available on an ELO Convening Playlist on YouTube. Subscribe to the CAN YouTube account to get notifications as content is uploaded.
Morning Welcome & Keynote
Tony Thurmond, California State Superintendent for Public Instruction
Karen Pittman, Co-Founder and Senior Fellow, The Forum for Youth Investment
Michael Funk, Director, Expanded Learning Division, California Department of Education
Access Karen Pittman's Slide Deck – Build Forward Together
Resources & Links Shared by Karen Pittman and The Forum for Youth Investment
Blogs
Resources and Studies
Lunch Plenary
Welcome comments by: Tom Armelino, Executive Director - California Collaborative for Educational Excellence
Californians for Justice - (CFJ) is a statewide youth-powered organization fighting for racial justice. They believe that young people are the leaders we need to create the healthy, just, and vibrant schools that all our communities deserve. We will be joined by:
Rosa De Leon – CFJ Strategy Director and CFJ Youth Alumni
Stephanie Jauregui-Lopez – Spoken Word Artist, Organizer, CFJ youth alumni
Closing Panel
The California AfterSchool Network is excited to have hosted the closing panel of the day, moderated by Tony Smith.
Tony Smith, Founder, Whyspeople; Former Illinois State Superintendent of Education, Former Superintendent Oakland Unified School District
Jorge A. Aguilar, Superintendent, Sacramento Unified School District
Dr. Kyla Johnson-Trammell, Superintendent, Oakland Unified School District
Tom Rooney, Superintendent, Lindsay Unified School District