Techbridge Girls Equity Cohort
Application Deadline: Thursday, December 1, 2022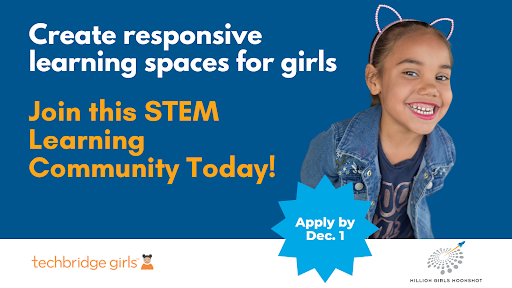 Research states that responsive learning environments can make all the difference in girls' sustained interest in STEM. To that end, Techbridge Girls created the STEM Equity Learning Community intensive training to equip OST program managers and site directors so that more equitable learning spaces are available for girls, especially Black, Indigenous, and Latina girls, across the U.S.
The 2-hour, virtual STEM Equity Learning Community sessions are scheduled from January to May on the second Wednesday of each month at 10am Pacific.
Each participant will receive a $1500 stipend to participate.