Update on SB820 and Interview with BGCGG
Fireside Chat: September 23, 2020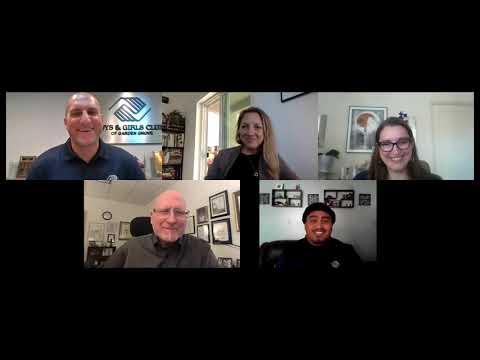 The California AfterSchool Network is hosting near weekly interviews with Michael Funk, Division Director for the California Department of Education Expanded Learning Division (EXLD).
The 18th Fireside Chat includes some updates on the signing of SB82 and the Department of Social Services waiver requirements, and how each of these impact Expanded Learning Programs. We are also excited to be joined by the Boys & Girls Club of Garden Grove as they discuss their clubs work on equity and racial justice and how they provide services that support whole child and community health and wellness during these challenging times:
Mark Surmanian
Christina Sepulveda
Justin Kalolo
If you have follow-up questions please email the CAN team.
If you would like to receive notifications when future videos are available you can sign up for the CAN Newsletter and/or subscribe to the CAN YouTube Channel.