What Makes a School a Community School?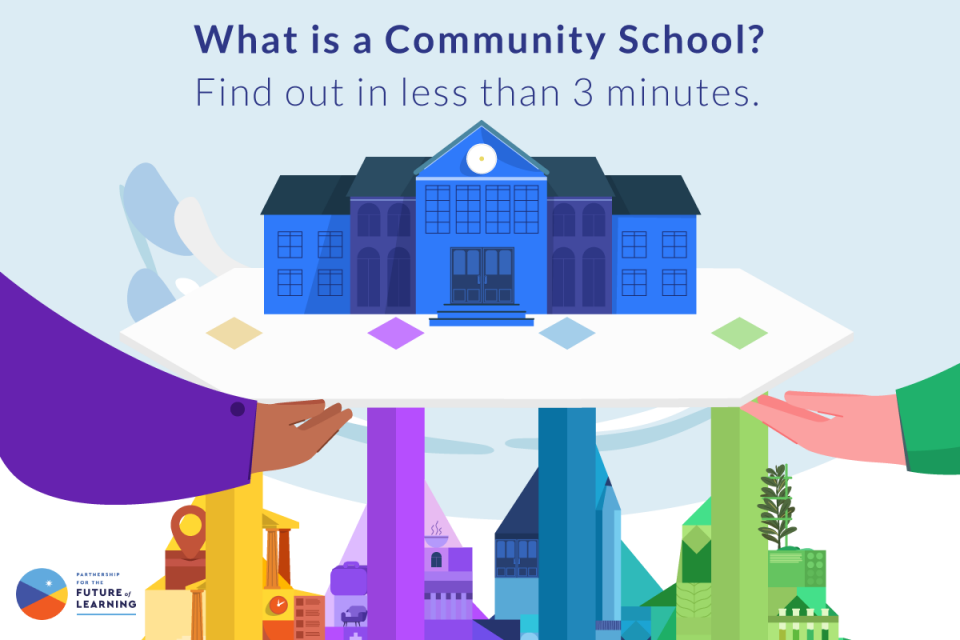 Did you know expanded learning programs are a core feature of community schools!?
A new video from the Partnership for the Future of Learning shows how Community Schools integrate student supports, expand & enrich learning, engage families & communities, and practice collaborative leadership. This video provides an overview of community schools that can serve as an introduction to the model—or provide a quick refresher for those already familiar with this evidence-based strategy for student success and school improvement.

There are four key features of community schools:
Integrated student supports,
Expanded and enriched learning time and opportunities,
Family and community engagement,
Collaborative leadership and practices.
Want to dive deeper into community schools? Check out these other resources:

Policy Playbook for Community Schools
Explore the Partnership for the Future of Learning's Community Schools Playbook, which includes tools and resources for advancing community schools as a strategy to provide more equitable opportunities for students to learn and thrive.

Report: The Evidence for Community Schools
This is an LPI report produced in collaboration with the National Education Policy Center which synthesizes findings from 143 rigorous research studies on the impact of community schools on student and school success. The research finds that well-implemented community schools can provide students with access to high-quality learning environments and mitigate out-of-school barriers to learning.

Infographic: The Four Pillars of Community Schools
This infographic is an addition to the video about Community School it provides a deeper look at the four key features mentioned in this post with examples.