NuPA Newsletter – February 21 2018
New Year, New NuPA Action Team!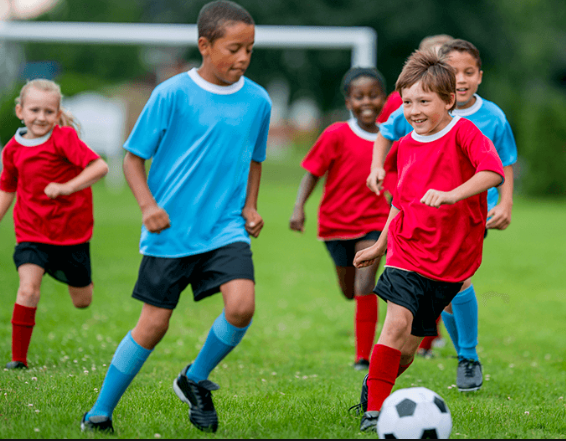 Hello Expanded Learning Professionals!
The Nutrition and Physical Activity Planning Committee would like to take the opportunity to thank you for your continued hard work and dedication in 2017, and to update you on some recent changes made since last year. As you might have noticed, what was previously called the NuPA Committee is now the NuPA Action Team! The change in name aligns with the new requirement for "committees" to create and implement annual action plans that will help advance field capacity beginning January 2018. In addition to receiving quarterly newsletters, the new structure will provide Nutrition and Physical Activity subscribers with the opportunity to support a one-year work plan with specific objectives. Check out the NUPA Action Team video to see all the exciting work we have planned for this year!
There are two primary ways that we invite you to participate in the NuPA Action Team and/or other California AfterSchool Network Action Teams. These two opportunities are not mutually exclusive, and each carries specific levels of benefits and responsibilities.

Subscribers
Become a network subscriber and receive free access to information regarding current after school policy, funding opportunities, resources to build quality, as well as current after school news, events, and research. Subscribers also have full access to resources on the CAN Newsletter, social media, and website.

Members
Become a network member to actively participate in CAN Action Teams and Work Group activities. As a member, you will represent the voice of the field and inform Network staff regarding CAN's efforts to address out-of-school time issues and concerns, and work collectively to achieve specific objectives set forth in work plans. Members receive the benefits of subscribers as well as opportunities for networking, collaborative work plan implementation, and resource sharing around common areas of interest. In order to join as a member we'll ask you to confirm your commitment by signing an Action Team member commitment agreement that details the specific expectations of the NuPA Action Team .
Member Commitment agreement
As a NuPA Action Team member, we ask your commitment to attend at least 66% of all scheduled action team workgroup meetings, and commit to Action Team efforts between meetings as we define together.. We also ask your committed participation for at least one-year with specific objectives on our work plan, and welcome your continued participation for subsequent years without term limit.
We want to hear from you!
Are you interested in signing up for one of new the NuPA workgroups outlined in the Action Team workplan. Are you willing to offer feedback about what you and the field really want to receive during the quarterly NUPA newsletter? Provide your feedback and volunteer for a workgroup by completing this survey.
Items to include in this newsletter