ELO Program Planning Workshop Materials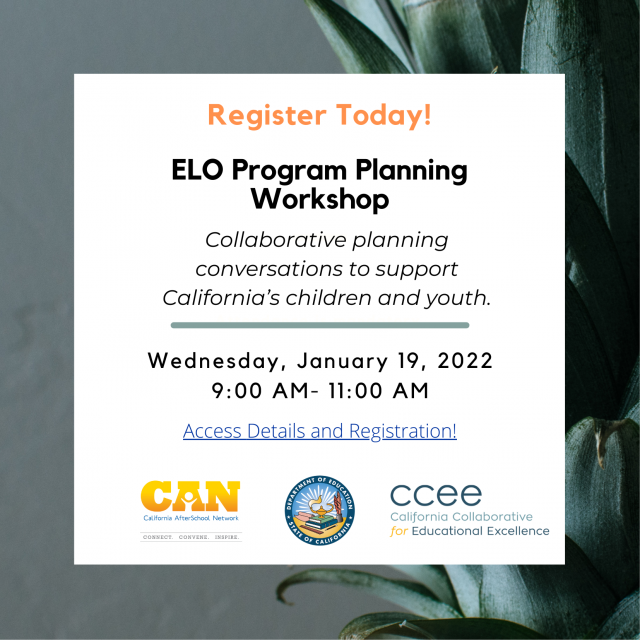 The California AfterSchool Network, California Department of Education (CDE) Expanded Learning Division, and the California Collaborative for Educational Excellence (CCEE) are collaborating to offer staff, educators, and leadership of all California education-related sectors, an opportunity to participate in interactive sessions to collaborate on unprecedented investments intended to support California's children and youth.
This Workshop:
The ELO Program Planning Workshop provides the latest details on the Expanded Learning Opportunities (ELO) Program. The two hour workshop consists of two 1 hour sessions, each with the majority of the time spent in an interactive breakout session.