The 1619 Partnership
Rolling Deadline, Apply ASAP!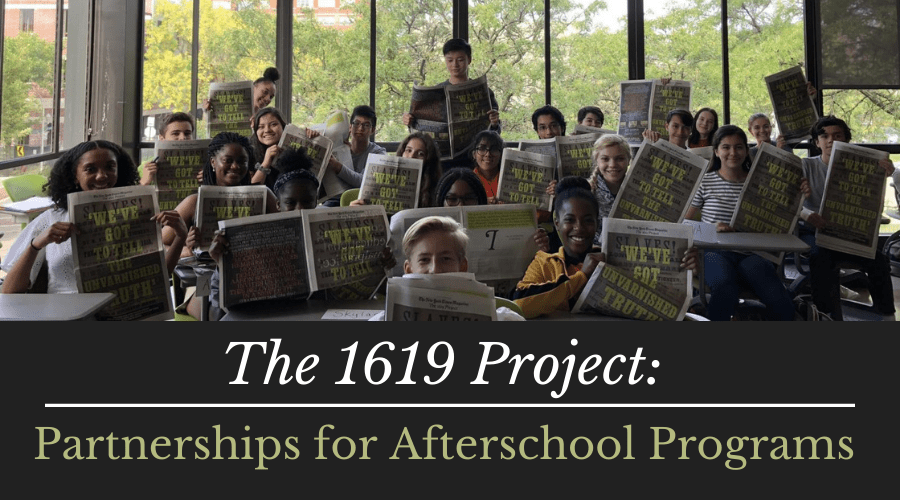 The Pulitzer Center's K-12 education team is excited to announce a new opportunity for afterschool program educators and administrators to access, adapt, and share 1619 Project resources with their classrooms, and to share their students' creative responses with a national audience!
The 1619 Project is a multimedia journalism initiative that illuminates the legacy of slavery in the contemporary United States, and highlights the contributions of Black Americans to every aspect of American society. The Pulitzer Center's 1619 resources for afterschool educators give various entry points into exploring the project in order to spark students' creativity, teamwork, critical thinking, and media literacy skills.
Please fill out this interest form to be considered for the 1619 afterschool partnership program. We will be reviewing interest forms on a rolling basis until March 1, 2022, or until the program reaches capacity.
*As of March 8, 2022, applications are still being accepted.