Activities for Programs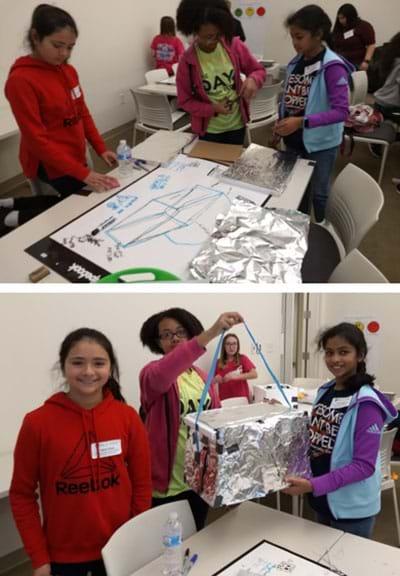 Check out these activities that you can utilize in your program to encourage STEAM learning!
Youth engineer bouncy balls that meet particular criteria. Using the engineering design process, they develop and test their creations.
Youth engineer a table from a newspaper that is at least 8″ high and strong enough to hold a book.
Using everyday materials, youth engineer a glider that can fly straight for 15 feet.
Youth design a cooler that will keep a bottle of water cool using the engineering design process. They test their prototype and graph their results to determine the effectiveness of the solution.
Youth engineering a small boat out of straws and plastic wrap that can hold weight.
Youth engineering a writing device (pen) using everyday materials. They think about both the (water soluble) "ink" and the delivery mechanism.