Announcing ELO-P Office Hours
Friday, February 4, 2022; 12:00 - 1:30 PM PST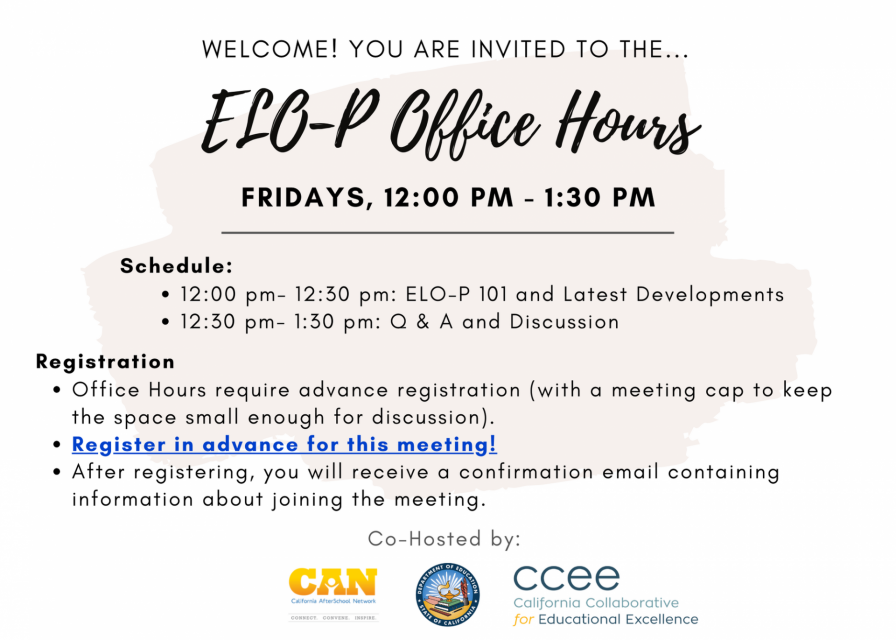 The California AfterSchool Network (CAN) in partnership with the CA Dept. of Education (CDE) Expanded Learning Division (EXLD), and the California Collaborative for Educational Excellence (CCEE), are excited to announce weekly ELO-P Office Hours! More about Office Hours:
Occurs every Friday from 12:00 PM – 1:30 PM.
The first 30 minutes of the office hours will include an ELO-P 101 presentation
The remaining hour will be a time for Q&A and discussion
Limited capacity – register today!