CAN Newsletter – November 14, 2018
The California AfterSchool Network is Thankful for You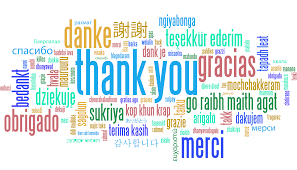 As we head into the Thanksgiving holiday, the California AfterSchool Network would like to thank you for your tireless work on behalf of children, families, and communities each and every day. Thank you for being a person of integrity who chooses this work. You will never fully know how important you are to the children and families you serve or fully understand their gratitude. We at CAN are thankful for you because our world is better because of you.
Our hearts go out to the victims of the recent wildfires throughout the state. In such challenging times those programs that are able to continue operating become more important than ever to their communities, and we commend the great work that continues in the face of these disasters. The messages below highlight some of the guidance coming out of the Superintendent of Public Instruction's office, as well as the California Department of Education's Expanded Learning Division (which administers ASES and 21st Century Community Learning Centers Programs) and Early Learning and Care Division (which oversees child care programs) to support those impacted by the wildfires.
We hope you find the information below helpful.
With gratitude,
Jeff Davis and the CAN staff