Final push to support the ASES Increase
We need your support before June 1st!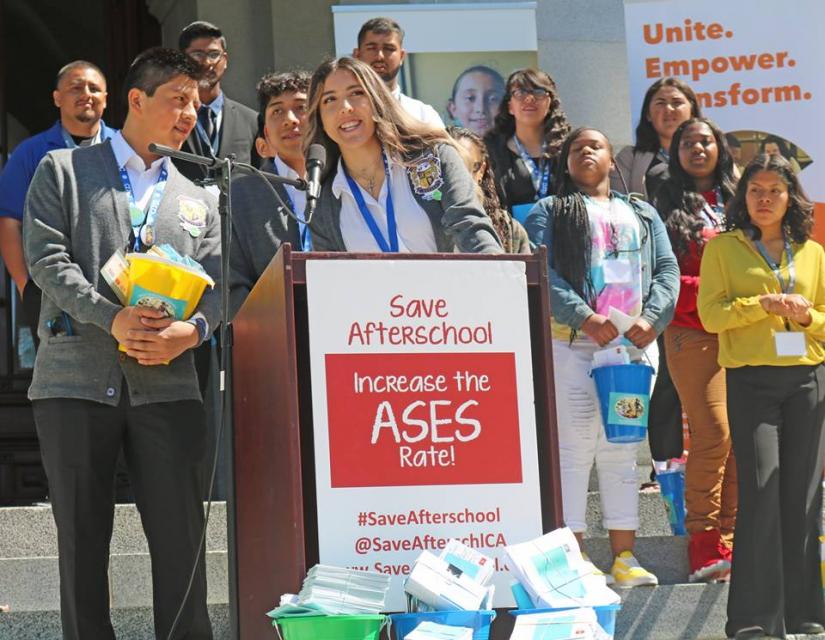 Recently, the Assembly Budget Subcommittee proposed additional funding for ASES this year to bring the daily rate from $8.19 to an average of $9.25 per student, but we are not done yet! The next step is for the Budget Conference Committee, a small group of legislators from the California Assembly and Senate will consider whether to adopt the Assembly's funding proposal of $76.3 million and include it in the budget sent to the Governor. We only have a few days to make a difference.
Here are some ways you can take action to support the ASES Increase!
Call Budget and Conference Members and Leadership:

Which Members: See the attached list for conference committee and leadership contact information.
What do I say: Check out this script to help you!

Contact your school districts, COEs, local government officials and other key stakeholders:

What am I asking them for: Ask them to sign the petition!
Ask them to contact Conference Committee Members and Leadership – share these talking points!

Contact your legislators not on the Conference Committee or Leadership:

What do I say: Ask them to talk to Conference Committee members and leadership! This script can guide the conversation.
Follow us on social media: See the latest info and connect with key legislators to #SaveAfterSchool. Find us on Twitter @ca_afterschool and Facebook: @CaliforniaAfterschool.