Food Safety Nuts and Bolts
CACFP After School Meal Program Nuts and Bolts webinar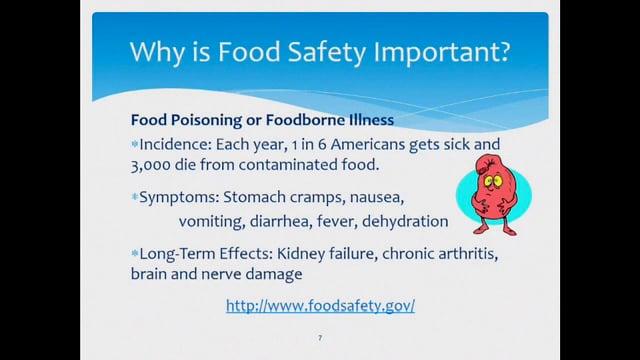 This brief ten minute presentation which outlines:
Why food safety is important
Specific health and safety standards, requirements, and certifications
The basics of food safety
Promising food safety strategies currently in action in expanded learning programs
Access the food safety nuts and bolts webinar
This webinar was created by the California AfterSchool Network Nutrition and Physical Activity Committee and is one in a series of "Nuts and Bolts" webinars on the Child and Adult Care Food Program (CACFP) After School Meal Program. Each brief (10 minute) webinar focuses on specific issues facing expanded learning programs implementing the CACFP After School Meal Program.
Thank you to our speakers Bruno Marchesi (Healthy Behaviors Initiative), Rodney Taylor (Nutrition Services Department, Riverside Unified School District), and Doreen Hassan (YMCA of Silicon Valley).