Join the CAN Leadership Team!
Deadline Extended: Friday, February 19, 2021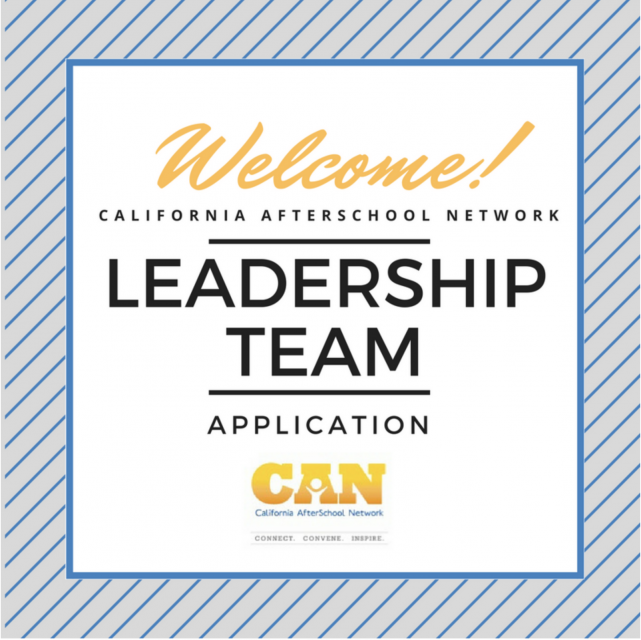 CAN is Seeking New Leaders!
The California AfterSchool Network Leadership Team is a geographically, professionally, and culturally diverse group of out-of-school time stakeholders charting the course for CAN. As the primary governing body of CAN, the Leadership Team guides all aspects of CAN's work including its strategy, procurement and use of resources, Leadership Team and Field Committee operations, as well as Executive Director support.
This year, CAN is seeking 7 new Leaders. Yes, we are looking for you! We seek diverse perspectives related to advancing out-of-school time in California. No matter what level of leadership or expertise you have something to offer.