LIAS Best of 2019 Blogs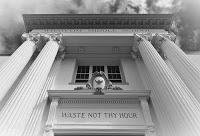 Since the launch of Learning in Afterschool Blogs, there has been over 381 blog posts published, attracting over 500,000 views! In 2019, over 40 blog posts have been published, these posts have been anywhere from interviews, guest bloggers, and more! Here are some of LIAS favorite blogs:

An Interview with Ivan Garcia, Youth Activist (March 2019):
Ivan Garcia is a youth activist in Oakland. Ivan's work was highlighted on a local NPR station which was later transformed into a brief video. At the How Kids Learn VIII conference, Ivan was a presenter and panelist on the subject of youth activism. His work and dedication to youth activism have led acknowledgment from the Mayor of Oakland.

Youth Speak About the Importance of Afterschool: Guest Blogger Stu Semigran, Educare Foundation (April 2019)
Local high school students spoke with Hal Eisner, FOX 11 about how much Afterschool Programs have meant to them and their fellow students. Students, Abigail Miranda and Lynn Kim expressed their need for after school and the effect it would have if budgets were cut. All of the state's high school afterschool programs would be eliminated if President Trump's budget is approved. Both students spoke from their hearts and were very passionate making others after school advocates moved by their expression for afterschool programs.

Is Play a "Waste"? (October 2019)
Playtime is often regarded as a waste and the antithesis of learning time; however, there is growing evidence that there is a great deal of learning in play. This article reexamines the value of play, educate our stakeholders, and be unashamed to make play an important part of our afterschool programs by offering some information and definitions of terms about play.

These were just a few of LIAS favorite blogs make sure to check out their other favorites!