New Resource! Quick-Start Guides to Collect Feedback Creatively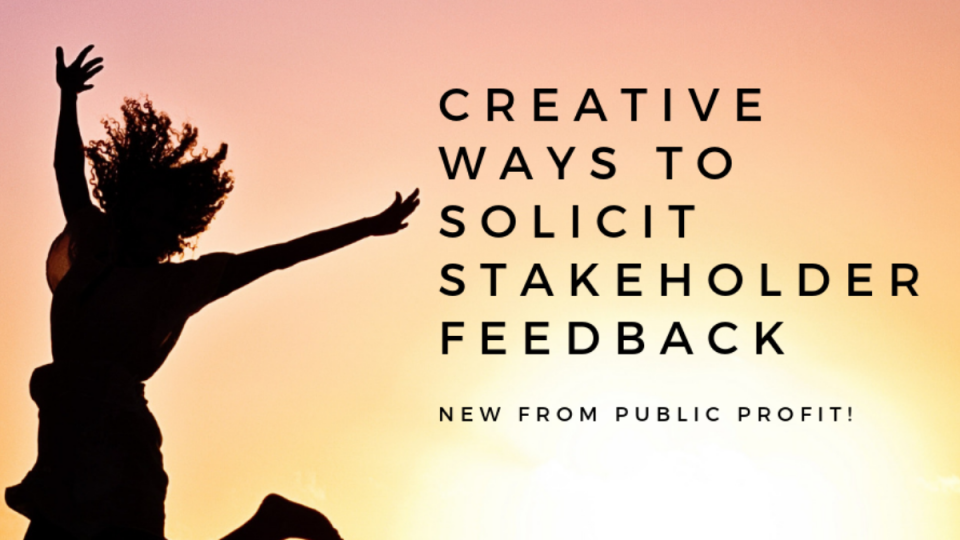 Want to solicit feedback from your participants and stakeholders, but not sure where to start? Check out one Public Profit's new quick start guides, companions to Creative Ways to Solicit Stakeholder Feedback.
These new quick start guides that offer practical advice on using the Creative Ways methods in different settings:
Creative Ways to Solicit Feedback from Children & Youth - participatory strategies to keep kids engaged and sharing.
Creative Ways to Solicit Feedback from Visitors - developed with museums, cultural institutions, and community events in mind. Get input without breaking your visitors' stride.
Creative Ways to Solicit Feedback Virtually - when you want to get feedback in an authentic way, but your travel budget is tight. Adaptations to our favorite Creative Ways methods.
Download Today!