Prop 64 Youth Community Access Grant Program
Deadline: September 16, 2020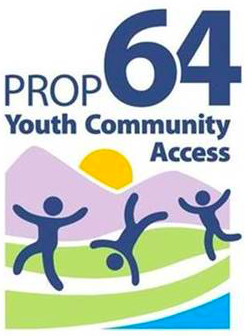 The California Natural Resources Agency will be accepting proposals for the Youth Community Access Grant Program from July 14th, 2020 to September 16th, 2020 via the System for Online Application Review (SOAR). The program, funded by Proposition 64, seeks projects that support youth access to natural or cultural resources with a focus on low-income and disadvantaged communities including, but not limited to, community education and recreational amenities to support youth substance use prevention and early intervention.
Approximately $5.7 million in awards will be funded by this program. Applicants submitting the most competitive proposals will be invited to participate in the next level of the competitive process, estimated to begin Spring 2021.
Eligibility and program requirements, including the online submittal information, can be found at https://resources.ca.gov/grants/youth.
TECHNICAL ASSISTANCE WORKSHOP SCHEDULE
Thursday, August 6, 2020
9:00-11:00 AM
Friday, August 7, 2020
9:00-11:00 AM
Wednesday, August 12, 2020
1:00-3:00 PM
Thursday, August 13, 2020
9:00-11:00 AM
Monday, August 17, 2020
1:00-3:00 PM
Tuesday, August 18, 2020
9:00-11:00 AM
Wednesday, August 19, 2020
1:00-3:00 PM
All workshops will be held via webcast. Please RSVP in order to receive login information. Each workshop will have a limited number of participants. RSVP one of three ways:
Online: https://forms.gle/aBMVUrYd7XKgf1t29
Email: bondsandgrants@resources.ca.gov
Phone: (916) 653-2812