Team California for Healthy Kids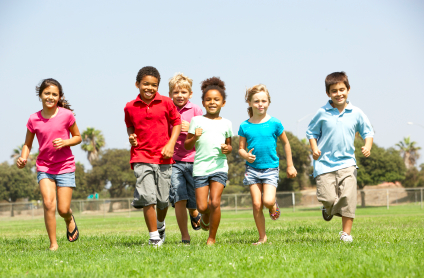 State Superintendent of Public Instruction Tom Torlakson has initiated the Team California for Healthy Kids to promote healthy eating and physical activity throughout the day, every day, in schools, before and after school agencies, early childhood programs, and communities. The campaign will focus on making healthy choices the easy choices.
Rigorous research confirms the clear connection between health, learning, and attendance:
Healthy children are:
more successful in school,
miss fewer days of school,
are more attentive and well-behaved, and
are more likely to graduate from high school and go to college.
Health disparities contribute to the achievement gap
Superintendent Torlakson has long been a champion for students' health. He knows that healthy students not only excel academically, but also are more likely to be positively engaged in social, community and extra-curricular activities. The benefits of supporting student health are far reaching.
With this in mind, Superintendent Torlakson is launching a new campaign, Team California for Healthy Kids. The goals for the first two years of the campaign are to:
Increase physical activity, especially moderate-to-vigorous physical activity (MVPA) throughout the day, every day, in schools and communities.
Increase access to water and fresh foods, particularly salad bars.
Team California for Healthy Kids Resources and Upcoming Events