Webinar: Computer Science, Coding, & Solving "Real World" Problems AfterSchool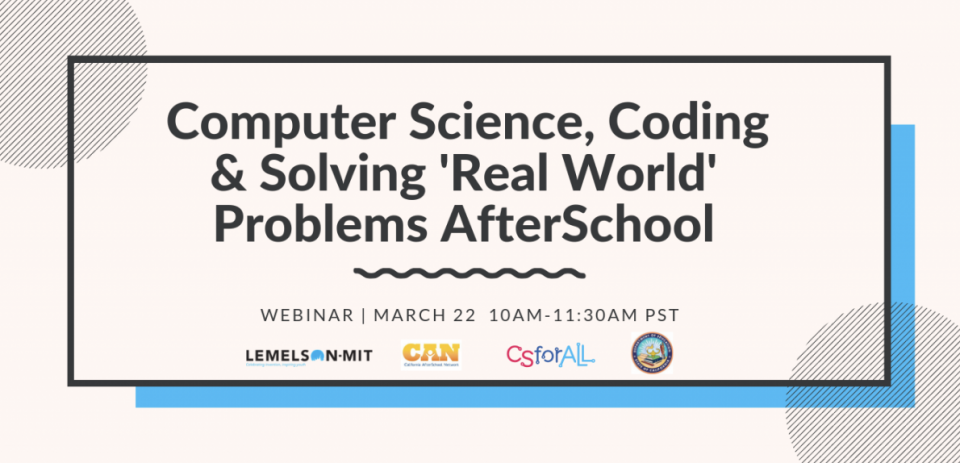 The California AfterSchool Network (CAN), California. Department of Education (CDE), CSforALL, and the Lemelson-MIT Program (LMIT) invite you to a free webinar to discuss Computer Science (CS), computational thinking and coding in after-school programs. Details are as follows:
Date: Friday, March 22, 2019
Time: 10:00 a.m. – 11:30 a.m. PST
Speakers will provide:
An overview of ways program offerings can support K-12 computer science standards
Free resources and program models that have helped students across the country, especially young women and students underrepresented in STEM
Opportunities for you to share information about your Kids Code Grant Program and to get information needed to overcome challenges (if any)
Learn more or REGISTER today.