Webinars: SEL & COVID-19
Friday, May 15 & Monday, May 18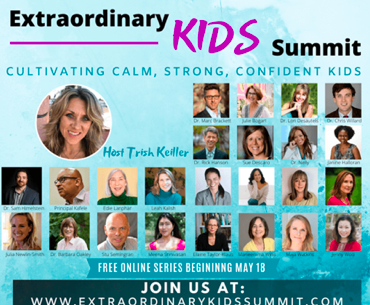 Join SEL4CA for two upcoming events designed specifically to support social and emotional learning during the COVID-19 pandemic.
Connected Teaching While Socially Distant: "Maslow's Before Zooms"
Extraordinary Kids Summit
Space is limited so register today! More details below.
Connected Teaching While Socially Distant: "Maslow's Before Zooms"
Friday, May 15, 2020
2:00-3:00 PM (PT)
Presenter Keeth Matheny is the founder of SEL Launchpad, an organization that provides SEL professional development all over the U.S. and has launched SEL programs in over 300 schools. Keeth is a co-author of School-Connect, research- and evidence-based social and emotional learning curriculum now in over 2,000 secondary schools.
This webinar is designed specifically for SEL4CA educators - Space is limited!
Extraordinary Kids Summit
Friday, May 18, 2020
Roots Education is obsessed with helping kids through this pandemic and supporting them academically, socially and emotionally. That's why they're inviting educators to the free, online Extraordinary Kids Summit, hosted by Trish Keiller of Roots Education.
Don't miss this great opportunity to hear from amazing authors, researchers, educators, clinicians, psychologists, and coaches as they share their best approaches to the challenges we are all facing and how to overcome them so you come out of this time stronger and more equipped to thrive!
Register Today!