Strengthening California's Rural After School Programs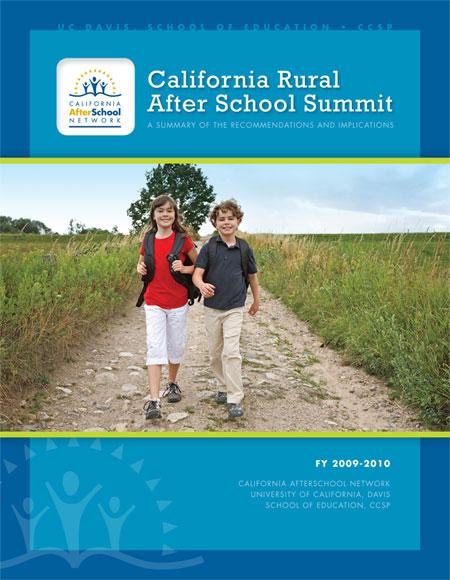 California's public school students rank as the 10th largest absolute rural school enrollment in the U.S. More than half of the state's rural students are minorities, and more than one in four are English Language Learners. 85.8% of rural students in California live in poverty. This is over 20% above the National average. Only four states in the nation have higher rural student poverty rates than California (MS, SC, AL, NM). Rural programs have unique successes and challenges. Often times, rural programs are the only opportunity in the community for a safe, enriching learning environment for rural youth. However rural programs are often challenged to maintain appropriate staffing, transportation, and funding levels.
On January 26, 2010, the California Afterschool Network hosted the California Rural After School Summit in partnership with the Region 2 Learning Supports division. The Summit was attended at capacity with, Rural Legislators, after school practitioners from rural regions of the state spanning from the northern to southern borders, and representatives from the California Department of Education. Speakers for the Summit included rural superintendents, practitioners, and students, as well as State Superintendent of Public Instruction Jack O'Connell. The Summit highlighted the successes and challenges of rural after school programs, demonstrated the need for sustaining rural programs, and provided opportunity for participants to make recommendations to strengthen rural programs. The summit resulted in recommendations for a system of support for rural after school programs. To view this report, click the attachment below.
To learn more about the California After School Network Rural After School Summit go to http://www.afterschoolnetwork.org/rural_summit