CAN Newsletter – October 31, 2018
Exciting New Developments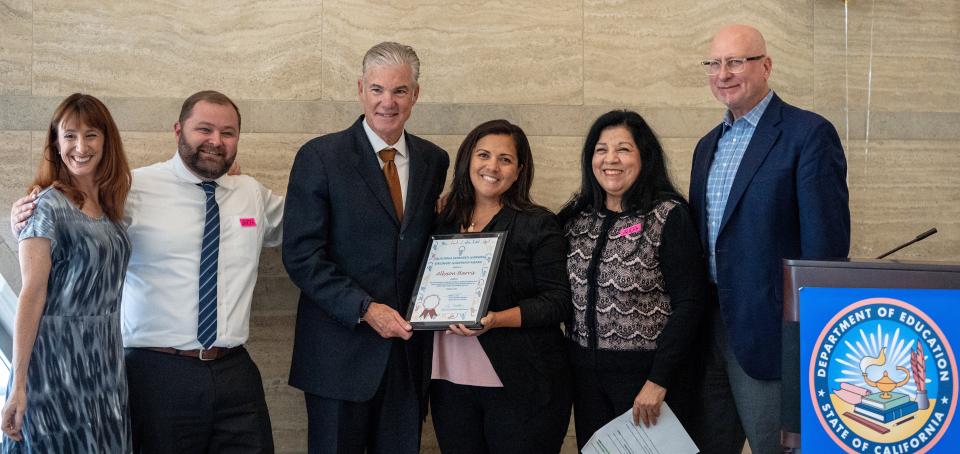 It has been a busy couple of weeks in the world of CAN, and Expanded Learning. Last week, I had the opportunity to spend Lights on Afterschool with three of the most influential leaders in after school history! These leaders include Jodi Grant, Executive Director of the Afterschool Alliance; Michael Funk, the Director of the CDE's Expanded Learning Division; and Tom Torlakson, California's Superintendent of Public Instruction. I was filled with gratitude that the three of them took the time to celebrate, honor, and award Visionary and Emerging Leaders in our field. I was also humbled to participate in honoring Tom Torlakson, whose leadership in our field as a legislator and Superintendent has been nothing short of exemplary. During the celebration, he was presented with a new (annual) award, the Tom Torlakson Trailblazer award. Please join me in thanking Tom Torlakson for his trailblazing leadership. Feel free to use the following social media language or create your own.
Thank you @TomTorlakson for your trailblazing leadership in support of after school and summer learning!
I have also been honored to serve on the Aspen Institute National Commission on Social, Emotional, and Academic Development as a member of the Youth Development Work Group. The Work Group released the product of its work, Building Partnerships in Support of Where, When, & How Learning Happens on Monday! The brief highlights the exemplary work that has taken place in California to create a State SEL Guidelines, A Vision for Supporting Social Emotional Learning in California's Expanded Learning Programs (All Day, All Year), and with the support of philanthropy, creating structured ways for California's largest school districts to effectively partner with their Expanded Learning partners to advance Social Emotional Learning. Learn more.
We are excited to share these new developments and more!
Jeff Davis and the CAN Team