Equity Evolution: CAN's Growth Story
Vol. 2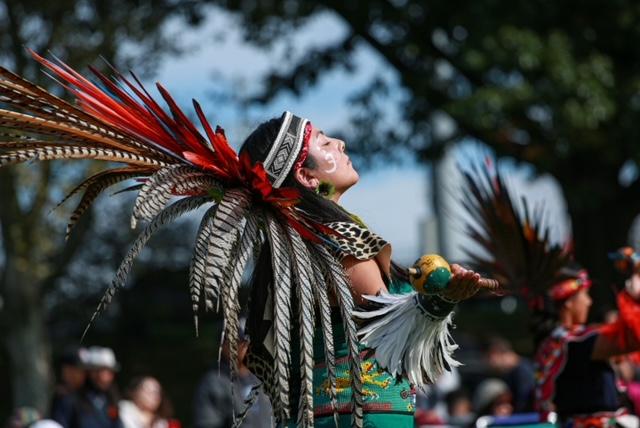 September 14, 2021
Hey there! Welcome back to CAN's journey to becoming a more just organization. My name is Melissa Perez and this month, I have the opportunity to share my thoughts and personal experiences, as a CAN team member, growing through (our) CAN's equity journey with you all.
Back in June and July of this year, Tiffany Gipson, our Program Director of Equity and Quality Initiatives, framed our Equity Evolution blog, "As some of you may know, CAN made an intentional and deliberate shift in how we see ourselves as an organization, how we engage with the Expanded Learning field, the rest of the TK-12 system, and all youth-serving fields with which we partner… We want to share and engage with all of you as we navigate becoming an anti-racist organization that holds 'equity for all' as our driver. In this process, we will make mistakes, we will speak our truth at that moment, and we will work to continue learning as we evolve." In the opening post, we shared the arc of our process for change: Awareness and Education → Application and Accountability → Increased Ability and Sustainable Growth.
In full transparency, as I have been working on this reflective piece, I had a few "writer's block" moments, especially with all of the challenging moments we have been experiencing throughout the nation. I paused and prayed for guidance and clarity to help me navigate my writing experience and inspire me to share thoughts on my equity journey, as a brown female educator.
So, aqui estamos (here we are…)
This past weekend, I had the opportunity to attend a Mexican Independence Day celebration at a Tianguis Farmers Market. (Mexican Independence Day celebrations are typically the start of Hispanic Heritage Month festivities, which we will talk more about below.) The word "tianguis" comes from the Nahuatl, an indigenous language spoken by the Aztecs, or "Aztecas", and refers to an open-air market. As I strolled through the aisles of pop-up merchants selling art, jewelry, plants, food, apparel, and cultural items, I could hear the beautiful sounds of live Mariachi and eventually heard the beating drums of Danza Azteca or Aztec Dancing. This sound is like a calling of the people, it's exciting, interesting, and intriguing. I stood there, watching this talented and selfless group dancing in 90-degree weather, proudly wearing and displaying traditional Aztec dancewear, full of color, feathers, and shells, and danced with what, I could feel, as pride. I wasn't dancing, but I felt their energy, their love, and pride. I stood there thinking to myself, how beautiful my culture and history are. The beauty of varying shades of brown skin, the rhythmic movement of bodies, telling a story so deeply rooted in history and tradition, honoring the Mexican-Indigenous people and culture. I watched, tapping my foot to the beat of the drum, and was filled with emotion as I reflected on my cultural background and how celebrating culture can be a vehicle of equity in all communities.
In just a few days, September 15 – October 15 is National Hispanic Heritage Month, which traditionally honors the cultures and contributions of both Hispanic and Latino Americans. I proudly represent 60.5% of the Latina/Latino/LatinX Community in the United States, and boldly celebrate the incredible contributions this hard-working community has made, and makes, to this country, every day. I am a 3rd-generation Mexican American and grew up in Los Angeles and Orange Counties. I refrain from using the term Hispanic, and it wasn't until I was in college when, I started to identify as a Chicana/Latina, here's why. Back in the 1970s during the Nixon presidency, the U.S. government decided to adopt the term Hispanic to have a universal term that could group all Spanish-speaking groups in the United States. The term Hispanic is rooted in a Spanish/Euro-centric focus and is not inclusive of Mexican Indigenous representation. Though there are large pre-hispanic, communities of Indigenous peoples, Mexican heritage typically includes a blending of Spanish/European and Indigenous ancestry. The term, Chicana/o is someone who is of Mexican descent and born in the United States. Some Central Americans also identify with or (see themselves) as Chicano as well. This term became widely used during the Chicano Movement of the 1960s by many Mexican Americans to express a political stance founded on pride in a shared cultural, ethnic, and community identity, and especially inclusive of our Indigenous history. If you're interested in learning more about these identifying terms, check out this cool article. My point here is, knowledge is power, and language matters. Therefore, language is a vehicle of equity.
Earlier, I shared my thoughts about the great contributions of the Latina/Latino/LatinX Community in the United States and I would be remiss if I didn't shout out the Expanded Learning workforce here in CA. Recently, CAN hosted a virtual convening, Paving the Way: Developing Pathways for EXL Educators to Become Teachers and according to research presented at this conference, there is an estimated 30,000 people who work in Expanded learning in CA, and of that, 48% are Latino. That's almost half of the EXL workforce, y'all! We, Latinas/Latinos/LatinX are making a daily impact in the lives of youth across the state and we should be proudly celebrating this! EXL educators understand the importance of developing authentic relationships and inclusive environments built to provide impactful youth development for students, families, and communities.
This brings me to my next point. My role as an Expanded Learning educator was also a clear reminder that this work wasn't about me and my comfort, rather it is about the youth and doing my best (along with my teams), in creating spaces for children and youth to thrive. It became our shared responsibility to build and sustain these spaces and to do this, we have to facilitate opportunities for our own learning and growth to eliminate barriers within the educational system, racial injustices, and oppression. We need to develop a sense of belonging, wellness, and community so that students can focus on academics and social-emotional learning. #EquityinEducation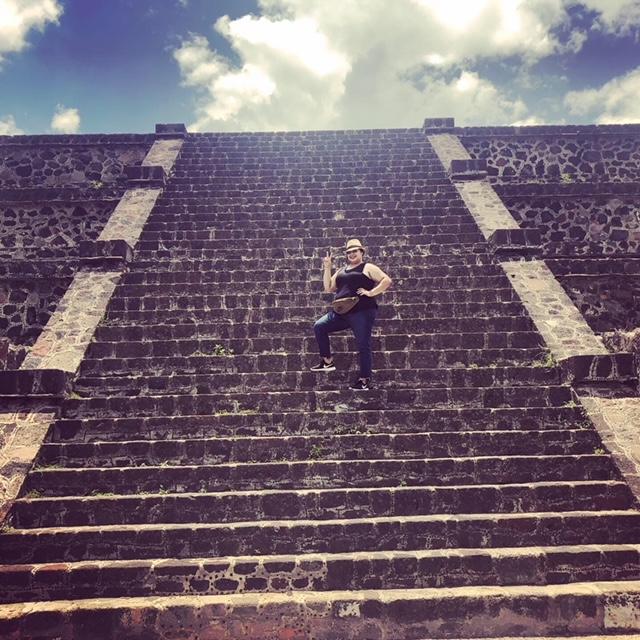 While watching "Dolores," a beautiful film documenting the life and work of the social justice warrior, Dolores Huerta, a few things she said spoke volumes to me that I would like to close with, "You can't make change if you're not willing to give something up. You've got to give up some comfort, you've got to give up some time, and then you can see the changes come… All that a person has is his or her story, who they are, what their families have gone through, this is their story, and when you're trying to deny them their story, you're taking away their power." It is important that all cultures and people have the opportunity to tell their stories. Sharing experiences through story-telling is a vehicle that can lead to equity.
Thank you for listening to my story, a chapter, if you will, in my journey of equity. Throughout my life, as a female, a Mexican American, and as an EXL Educator, I have experienced oppression, stereotypes, and systemic barriers in society and educational systems. I am reminded, "You don't have to cower to power. You have your own dignity, it's beautiful to be you," says Dolores Huerta. So, regardless of what "systems" are in place to put me in, in my case, it is beautiful to be a brown female educator. I will continue to break down those barriers to support all youth and empower them to do the same, especially brown females like me. #SinMiedo
Paz y Amor (Peace and Love),