Interested in Joining the CAN Leadership Team? Apply Today!
Deadline: February 28, 2023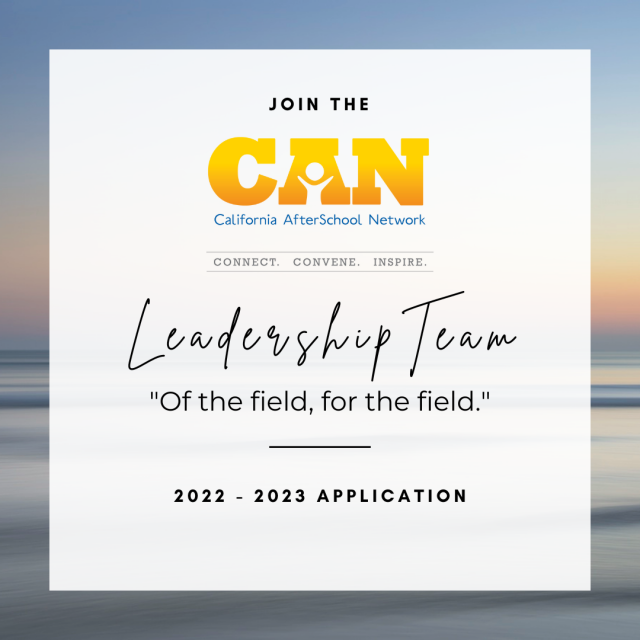 You heard it right! The California AfterSchool Network is looking for new leaders to join the CAN Leadership Team!
This year, CAN is seeking 7 new Leaders. Yes, we are looking for you! We seek diverse perspectives related to advancing out-of-school time in California. No matter what level of leadership or expertise you have something to offer. Your voice and perspective are more than enough, to begin leading today!
The California AfterSchool Network Leadership Team is a geographically, professionally, and culturally diverse group of out-of-school time (OST), including Expanded Learning stakeholders charting the course for CAN. As the primary governing body of CAN, the Leadership Team guides all aspects of CAN's work including its strategy, procurement, and use of resources, Leadership Team and Field Committee operations, as well as Executive Director support. Leaders serve for three-year terms and participate in one of the three standing Leadership Committees. The three standing Leadership Committees include the Finance Committee, Strategy Committee, and Leadership Development Committee.