Interview with Oak Valley UESD
Fireside Chat: March 9, 2022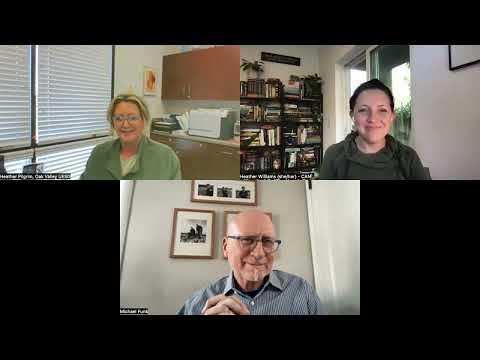 Join us for our 40th fireside chat. In this chat, Heather Williams from the California AfterSchool Network is joined by Michael Funk, Director of the Expanded Learning Division of the California Department of Education, and Heather Pilgrim, Superintendent of Oak Valley Union Elementary School District.
Heather and Michael provide a few reflections on conversations they've had with districts regarding ELO-P implementation and then chat further with Heather Pilgrim about her challenges with ELO-P and how she is started to navigate through the implementation process and leverage the opportunities available with the ELO program.

If you have follow-up questions please email the CAN team.
If you would like to receive notifications when future videos are available you can sign up for the CAN Newsletter and/or subscribe to the CAN YouTube Channel.
Related Content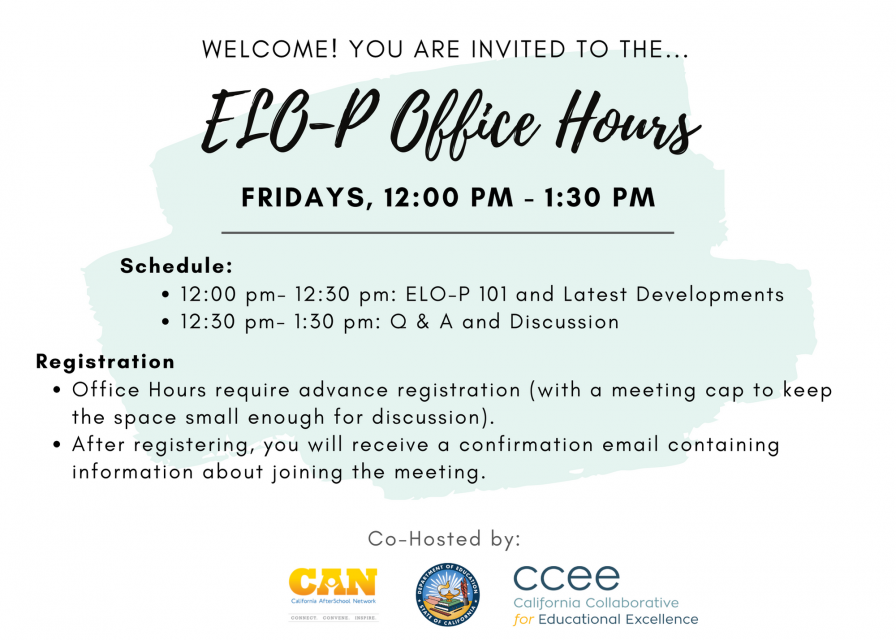 The California AfterSchool Network (CAN) in partnership with the CA Dept. of Education (CDE) Expanded Learning Division (EXLD), and the California Collaborative for Educational Excellence (CCEE), are excited to co-host weekly ELO-P Office Hours!
Every Friday from 12:00 PM – 1:30 PM, starting February 4, 2022.
The first 30 minutes of the office hours will include an ELO-P 101 presentation
The remaining hour will be a time for Q&A and discussion.