CAN Newsletter – Keeping the Lights On!
October 12, 2023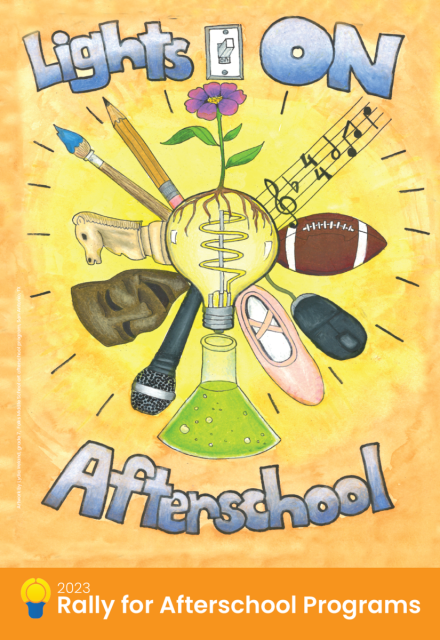 As we transition to a new season, the Fall weather, and all things Pumpkin Spice, we hope you join us in celebrating the 24th annual Lights On Afterschool on Thursday, October 26, 2023! If you're new to Out of School Time (OST) and Expanded Learning Programs, this is a day you don't want to miss!
Launched in October 2000, Lights On Afterschool is the only nationwide event celebrating afterschool programs and their important role in the lives of children, families, and communities. The Afterschool Alliance organizes Lights On Afterschool to draw attention to the many ways afterschool programs support students by offering them opportunities to learn new things—such as science, community service, robotics, Tae Kwon Do and poetry—and discover new skills. The events send a powerful message that millions more kids need quality afterschool programs and opportunities for our afterschool programs to shine!
Join us, along with the California Department of Education and the System of Support for Expanded Learning, as we recognize afterschool leaders across the state for the California Expanded Learning Leadership Awards! Learn more.
Special shout to Lydia Ireland, a seventh-grade student from Folks Middle School Art Club in San Antonio, Texas, who is the winner of the Lights On Afterschool 2023 poster contest. Learn more!