CAN Policy Newsletter – New Advocacy Resources!
November 7, 2019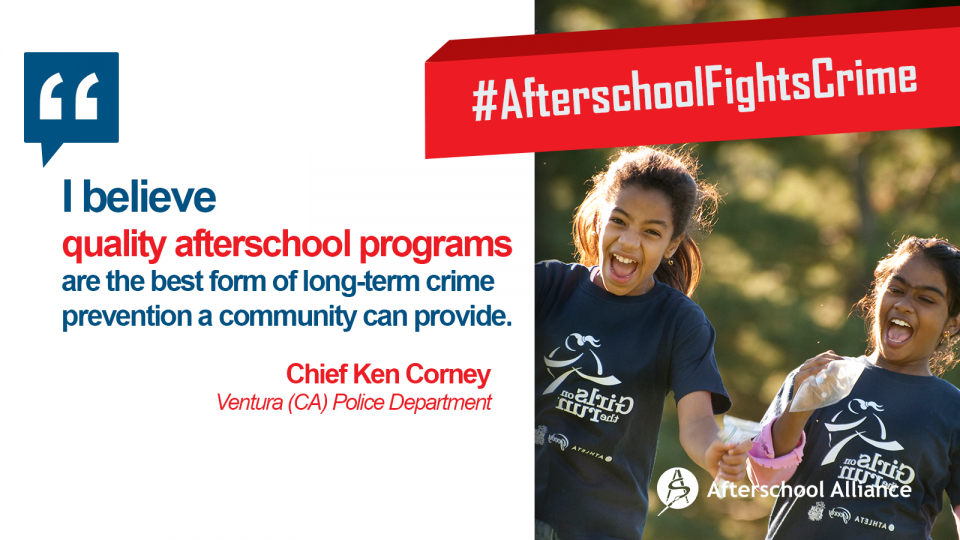 We know the life-changing impact afterschool programs can have on children, families, and communities.
A couple of weeks ago Fight Crime: Invest in Kids released a new report that reinforces the vital role that afterschool programs play in turning the hours after school, and before parents return home from work, into a time of learning and growth for our young people.
This new report, From Risk to Opportunity: Afterschool Programs Keep Kids Safe When Juvenile Crime Peaks, shows that the peak in juvenile crime on school days occurs between 2-6 p.m., provides powerful examples of afterschool programs making a positive difference in young people's lives and lifts up law enforcement voices who see the influence programs can have in their community.
This new report and accompanying materials serve as a great new advocacy resource for our field!
Read the Afterschool Alliance's blog post to learn more and be sure to check out the CA specific resources!