CAN Newsletter – Take Care of Yourself, Take Care of Each Other
April 15, 2020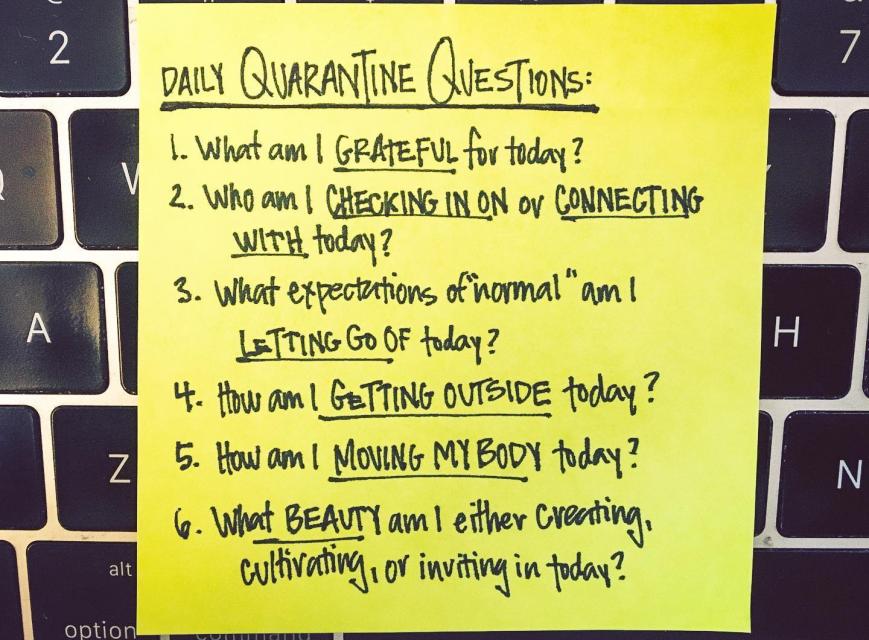 Many of us this week have approached the 1-month mark since we started sheltering in place. While we know more than we did a month ago many more questions remain unanswered. During this time the CAN team continues to search for ways to support our amazing afterschool and expanded learning field and the students, families, and communities that we continue to serve during these unique and challenging times.
To that end, we have been compiling and curating resources in our COVID-19 Resource Center, in various formats we have been connecting with our afterschool community, and recently we kicked off a video series with EXLD Director Michael Funk to try to bring a little more clarity in times of great unknown. You can see more
We also just wanted to take a moment to check in on you directly. A couple of weeks ago our team came across a great read from the Greater Good Magazine - Six Daily Questions to Ask During Quarantine. No matter our privilege, each of us is experiencing some level of trauma. It is ever important that we focus on our mental health and the mental health of those around us. These six daily questions are a great place to start.
During this time we must also recognize that not everyone has the privilege to shelter in place or to do so safely and with financial security. In fact, we know this to be the truth for many in our field and for many we serve.While many have made mention that COVID-19 is a great equalizer and doesn't discriminate, we also know that our vulnerable communities and communities of color face infection at higher rates; they face greater challenges to accessing much-needed food, health, education, and technology services; and are at higher risks of losing their jobs and homes. We also know that many of our staff and community have fallen into the category of essential workers and are on the frontline caring for us, often putting themselves and their families at greater risk. While we continue to thank them, we could never thank them enough, we must continue to advocate for restructuring systems and building new systems that properly serve and support ALL.
If you need anything at all, please do not hesitate to reach out to anyone on the CAN Team. We are here for you.
In Community,
The CAN Team