CAN Newsletter – Important Updates and Upcoming Events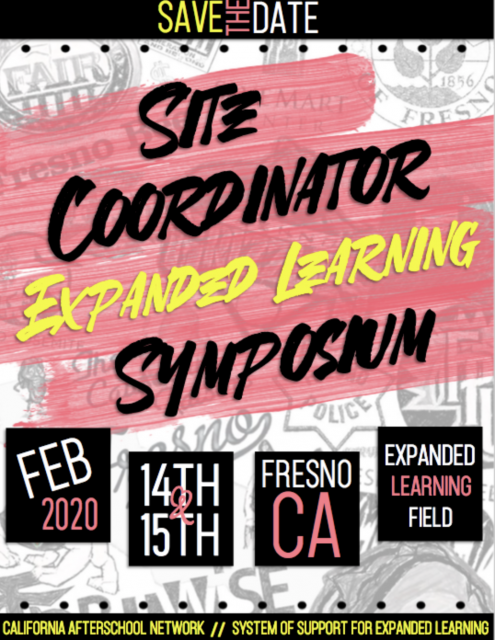 The 2019 Site Coordinator Expanded Learning Symposium was a huge success! 500 Expanded Learning stakeholders from across the state of California boarded the Queen Mary for an inspirational 2-day event dedicated to the capacity building and celebration of Site Coordinators. The event provided 50 workshops, a panel of esteemed professionals, empowering keynote speakers, and a special CA Afterschool Champion award presented to Assembly Member Kevin McCarty.
Don't miss out on a chance to experience the magic of a Site Coordinator Expanded Learning Symposium -mark your calendars because we have the event date and location already booked for next year! The 2020 Symposium will take place February 14th and 15th in Fresno, CA.
Items to include in this newsletter