CAN Newsletter – 2021: Challenge and Opportunity
January 13, 2021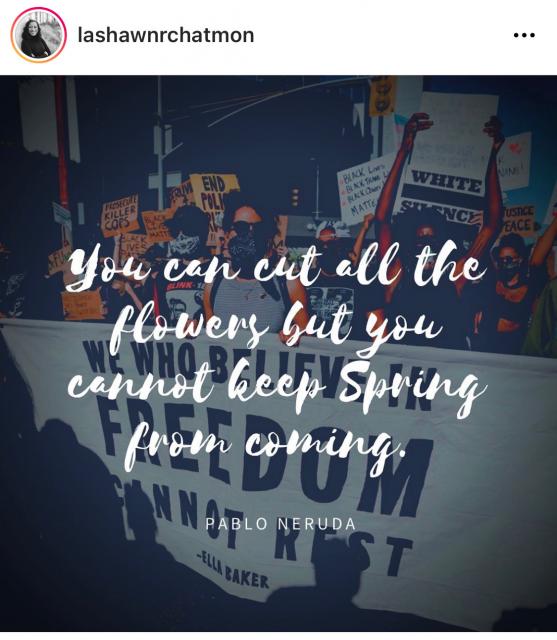 It's time to envision and create the world our children, families, and communities deserve.
It seems that each day is a new reminder of stark inequities in our social systems. The very ideal that every person is entitled to life, liberty, and pursuit of happiness is far from a reality. The systems designed to support this ideal have long been rooted in white supremacy, racial injustice, economic inequity, and systemic oppression. Last week's insurrection at the Nation's Capital only serves to punctuate the systemic challenges we face. Our history has led us to this moment, and this moment is an opportunity.
Our field is grounded in Data-Driven Continuous Quality Improvement (CQI). 2020 and 2021 have offered us plenty of data. While many long for the world to go back to normal, it is clear that normal is not good enough. It's time to make a plan to improve the contexts for children, youth, families, and communities, especially those most impacted by recent events and historically oppressive policies.
In this context, I want to thank you. Despite the challenges we all face, you continue to show up. You have addressed the stress and trauma of ongoing events and given rise to youth voice. You have supported the basic needs, provided positive developmental supports, and enriched the lives of children and families in the most challenging times. You are now a critical resource to support your staff and children and youth to understand, process, navigate, and address this new trauma of civil insurrection. We have provided a variety of resources below to support you in that effort.
Your critical work and leadership have not gone unnoticed. By now many of you have likely seen that the Governor's budget proposal for 21-22 includes $4.6 billion in one-time funding for expanded learning time and academic intervention grants. Many of our state leaders recognize the critical role of expanded learning as we begin to reopen.
As 2021 unfolds our resolve is as sharp as ever. We can't take our eyes off the ball. The California AfterSchool Network Leadership Team is currently revising CAN's strategic plan to integrate equity, social justice, and anti-racism. In 2021 we will continue our work to build on a groundswell of research and thought leadership consensus to support multi-sector Whole Child Health and Wellness, address the needs of the field in the COVID-19 context, and promote whole child health and wellness in Expanded Learning programs, supported by a thriving, adequately compensated workforce with strengthened career pathways.
We continue to anchor our day-to-day work in a vision of the world that does not exist yet, but that we must create together. As we monitor California's budget process this year, we are heartened that this vision is supported more broadly by the state of California. This year might be one of the strongest opportunities that we have to move closer to our bold vision, and create the kind of world our children, families, and communities deserve.
I hope you will consider joining us. We are currently recruiting Leadership Team Members to advance this critical vision in the coming years. Learn more and apply here.
Resources to Support Navigating the Trauma of the Insurrection at the US Capitol
Take care of yourself, stay strong, stay healthy - California needs you.
-Jeff Davis, the CAN Staff, and the CAN Leadership Team.