CAN Newsletter – Caring for Our Community
March 17, 2020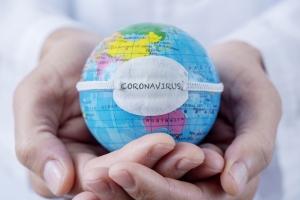 We know that the last few days and weeks have not been easy for anyone, and many folks have been faced with difficult decisions and challenges. Many of the afterschool staff and the children, youth, and families we serve already deal with many fears and trauma. While we cannot physically gather with one another - this is a time for our community to come together and support one another. As we all work to navigate the impacts of COVID-19 (coronavirus ) we want you to know that the entire team at the California AfterSchool Network is here for you.
We are working with our partners in California and Washington, D.C. to voice your concerns and weigh in on legislation, regulations, and policies created to address the virus. We will continue to work to ensure that emergency funding and policies support afterschool programs as well as other institutions that support our families and communities.
During this time, the Expanded Learning Division at CDE is encouraging grantees to work locally with hourly and classified staff, partner agencies, and community-based organizations to negotiate financial relief to support individuals affected.
We have been compiling a webpage of valuable resources and information regarding COVID-19. The page includes links to consistently updated state and national public health sites, information on providing meals during school closures, resources for your agencies and families, and information on how to reduce stigma in the COVID-19 context.
We will continue to update this webpage and other parts of our websites with more resources in the coming weeks, including resources to support working from home, virtual meetings, supporting students at home and so forth. If there are particular resources you are interested please email hwilliams@afterschoolnetwork.org.
Now is a great time to consider Social Justice in a Time of Social Distancing [ds4si.org] and How to Keep the Greater Good in Mind During the Coronavirus Outbreak – "The advised precautions for dealing with the coronavirus ask us to focus on ourselves… As much as we have to take these precautions, we must also understand that they are doing something to us. They are arranging us in ways that produce effects." "In the midst of our panic around COVID-19, we must look to each other to help us get through it."
We love you, stay safe and healthy. Together, we will adapt and overcome.