CAN Newsletter – Chapter 1 of 2023!
January 12, 2023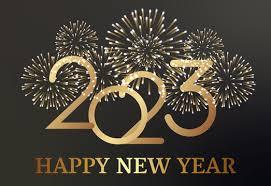 Happy New Year! A new year, a fresh start, and infinite possibilities! The CAN Team is looking forward to the next year and all of the awesome work, we, educators and practitioners in Expanded Learning / Out-of-School-Time will do together. As we jump into the second half of the school year and continue supporting children and youth in our communities, it is important we care for ourselves.
We invite you to engage in self-care with us, as we kick-off a new year! Each month, we will share a few journaling promotes you might consider journaling on. Journaling is an incredibly beneficial self-care technique, which doesn't just enhance feelings of happiness, but reduces stress, clarifies thoughts and feelings, and ultimately helps you get to know yourself better. Below are a few prompts to consider journaling on.
But first, here is a list of items to get started:
a journal/paper
a pen
a comfortable space to sit/lie down
a cup of tea / your favorite cozy drink
Journaling Prompts:
My biggest challenge of 2022 was…
3 lessons that 2022 taught me, include…
What is a word or intention for 2023?
5 goals I'd like to achieve in 2023 are…
What are some things I can do this year to create an environment towards Equity-Driven Whole Child Health and Wellness for children, youth, and families? Learn More
Cheers to a 2023 full of self-care and opportunities to support young people.
The CAN Team