CAN Newsletter – Happy Holidays from CAN!
December 15, 2020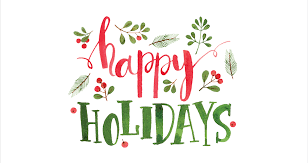 2020 has been an unprecedented year, but afterschool has been a grounding force through the uncertainty.
As we close out 2020, CAN would like to highlight the critical role afterschool plays for youth. It was evident in 2020 in terms of integration with K-12, as well as the very real response we played immediately to address shelter in place.
The pivotal role we play to advance the vision of the Aspen Institute's National Commission on Social, Emotional, and Academic Development to network community resources with schools and Expanded Learning to advance Whole Child Health and Wellness.
The great strides we have made for Equity and Social Justice – we are a vehicle for equity, and now is the time to continue these real efforts in the system to increase equity-driven practices.
In your work this year, you have emphasized that This is Afterschool. Through our Fireside Chats, we've seen how you found the kids, you fed the families, you supported our highest need kids, homeless kids, and critical infrastructure workers, you also focused on the real needs of kids and families.
As we take the time to think of all of the successes of this year, CAN would like to say thank you! Thank you to the field and all of the work that is being done.
We wish you a much deserved peaceful and healthy holiday season.
-Jeff Davis and the CAN Team