CAN Newsletter – Reflecting on the 2023 Site Coordinator Symposium
February 28, 2023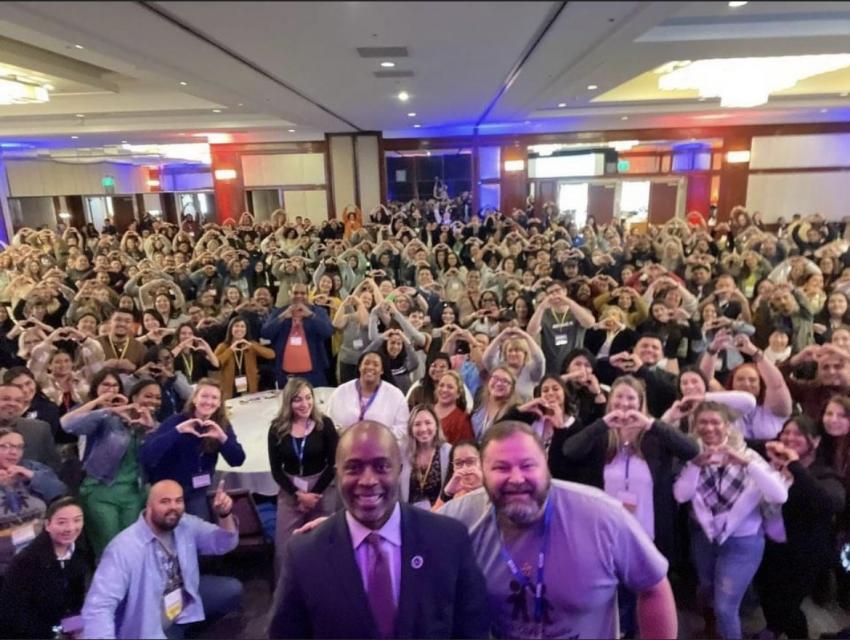 A few weeks ago, CAN had the pleasure of hosting the 2023 Site Coordinator Symposium! A huge thank you to our Partner Sponsors, Presenters, Participants, Volunteers, and Planning team who made it all possible! We offered a hybrid convening experience for 650+ Site Coordinators and Expanded Learning educators full of virtual and in-person learning opportunities, sharing of promising practices, community building, and tons of FUN! Our 6th annual Symposium included 40+ workshops, 4 Site Visits, 20+ Partner Sponsor Exhibitors, Networking events, and amazing Keynote Speakers! We kicked off with our California State Superintendent of Public Instruction, Tony Thurmond, and closed with an inspirational panel of Site Coordinators. Our convening spaces were full of EXL magic, love, and community.
In the words of Diego Arancibia in the Ode to the Site Coordinator, "To the Site Coordinator who, in reality, is the backbone of any program, any organization, and of this movement, to you I say, thank you!"
Thank YOU to our amazing community for an incredible week – we look forward to our next Site Coordinator Symposium in Fresno CA, in February 2024! Details coming soon!
Lastly, in our newsletter last month, we invited you to join us in journaling to promote your self-care. Below are a few prompts to consider from the blog, The Open Door Principal:
Why did I become an educator/helper/healer?
How has my vision of being an educator changed over time?
What are three words or phrases that describe my professional philosophy?
What are the small victories I've experienced this week?
To take care of myself and "turn off work," I'm going to…
In gratitude and celebration,
The CAN Team