STEAM Newsletter – Applying Engineering Mindsets through Math and Science
December 21, 2021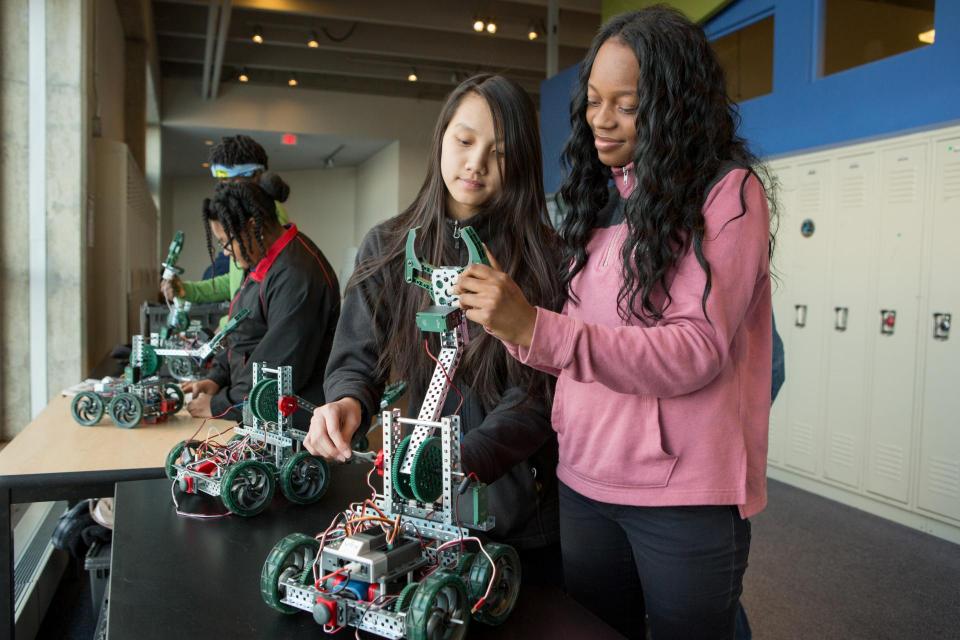 December is always a special time of year. It is a chance to reflect on all of the successes of the year and explore how we might be able to do more as we head into the new year.
With this in mind, Million Girls Moonshot is highlighting STEM learning with an engineering mindset this December! Utilizing this mindset allows us to explore the unknown while applying skills and knowledge we already have – like math and science. Activating an engineering mindset pulls directly from these skills and allows us to solve real-work and relevant challenges.
Explore these resources on how you can help cultivate an engineering mindset in the classroom:
While we are particularly highlighting engineering mindsets this month, don't forget about MGM's other transformative practices:
Equity and Inclusion
Role Models, Mentors, and Families
STEM Transitions and Pathways
If this newsletter was forwarded to you and you would like to receive these updates you can sign up for the newsletter today!