CAN Newsletter – May is Mental Health Awareness Month
May 13, 2020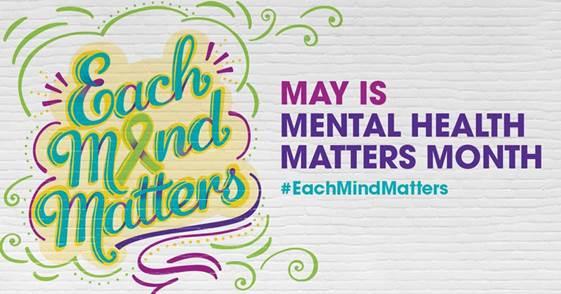 Every year in May many promote mental health wellness and combating mental health stigma with Mental Health Awareness Month. This May, as we continue to experience the COVID-19 pandemic we have seen an increased focus on health worldwide, and recognition that health includes mental health. That being said, our field has long recognized the importance of supporting the social, emotional, and mental well-being of our youth, staff, families, and communities. Many of the young people served in our programs often experience toxic stress, trauma, and Adverse Childhood Experiences, directly impacting their mental health and well-being. Many of our staff come from these same backgrounds and have experienced trauma. In light of COVID-19 many of these challenges may be compounded.
More than ever we need to ensure youth, staff, families, and communities are receiving the mental health and wellness supports they need.
We have compiled a quick list of resources to support your mental health and the health of your students and communities.
RESOURCES & TIPS
If there is more we can do to support you, or you just need someone to talk to, please don't hesitate to reach out to any of our CAN Team Members. We also know that you are already doing a lot to support your communities and we hope you share your stories with us.
In Community,
The CAN Team