CAN Newsletter – We <3 Afterschool!
February 11, 2021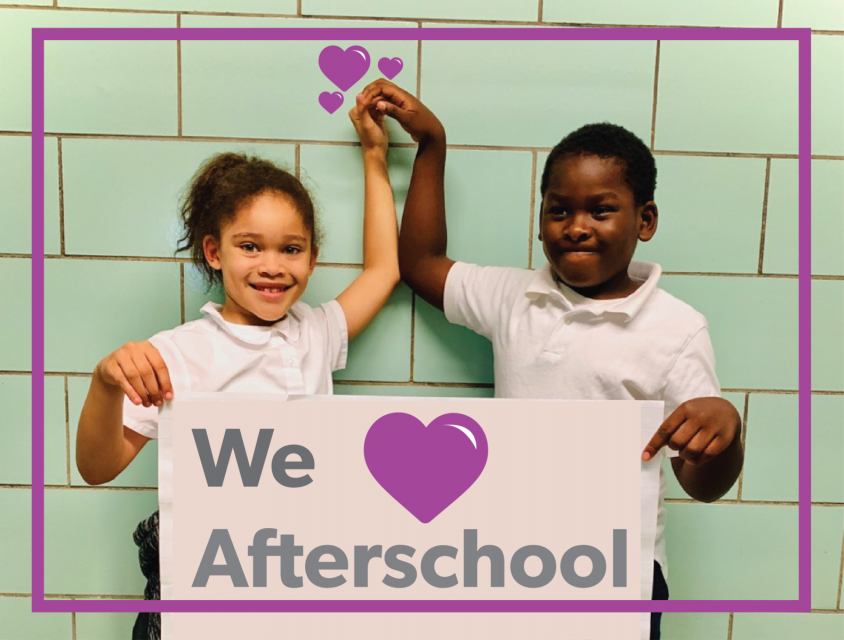 Each year in the month of February we celebrate our love for afterschool programs and the amazing staff that support these programs. We hope that you join us this month in sharing the love and celebrating all that is amazing about afterschool!
We have nothing but love for all our amazing Site Coordinators! We are in the midst of our annual Site Coordinator Symposium and the entire CAN team is working with the Site Coordinator Network Leadership Team to support over 700 practitioners from February 9-11, 2021. As Michael Funk, Director of the Expanded Learning Division of the California Department of Education shared - "Site Coordinators are the lynchpin of the Expanded Learning ecosystem; they not only create and maintain an environment that promotes strong relationships between students and their program staff but also act as an essential connection point to the families and community. Investing in our Site Coordinators is a high-impact strategy that deepens the strength of our children and communities leading to a brighter future for all." If you weren't able to join us for this amazing experience this year we hope you SAVE THE DATE for next year's symposium – February 3-5, 2022, in Sacramento! Submit your Symposium 2022 Interest Form today to help us with planning efforts.
Help us celebrate We <3 Afterschool day this Friday! Join programs all across the country as they take to social media to share with the world why these programs are close to our hearts. The Afterschool Alliance offers images, sample copy for your posts, a CA fact sheet, and more to make it easy to join in the fun and important day!
Lastly, we encourage you to sign up for the annual Afterschool and Summer Challenge and share your love of afterschool with important decision-makers in California.